Researcher / author
Lloyd Pye
joined
Beyond The Edge Radio
Sunday evening and discussed his ongoing research into the
Starchild Project
and
Intervention Theory
. Lloyd presented new strong evidence that the
Starchild Skull
is indeed extraterrestrial in origin.
Podcast - Lloyd Pye on 'Beyond The Edge Radio' - June 17, 2012
More information can be found at
Examiner.com
In the interview, Lloyd stated that he had intended to prove that the skull was a cross between a normal human female and an extraterrestrial male. With more sophisticated DNA testing available, he's not only uncovered potential alien DNA, he thinks the Starchild Skull may be entirely alien.
As well, you may want to check out
Peruvian "coneheads" possible aliens?
. In June 2011, Lloyd Pye received samples from several Peruvian "conehead" skulls. Thanks to the diligent work of
Brien Foerster
, who has a website at
Hidden Inca Tours
and obtained the samples, Lloyd's geneticist is now working to obtain viable DNA results from these unusual skulls for comparison to the Starchild Skull. Results are not anticipated until later in 2011. but apart from the Starchild Skull, these Peruvian relics provide the best possibility for obtaining alien DNA.
NOTE: The Starchild Project is currently seeking major funding for complete genome sequencing and documentary production. If you or someone you know personally may be interested, please email contact@starchildproject.com
The Starchild Skull -- Genetic Enigma or Human-Alien Hybrid?
Twelfth Planet: Book I of the Earth Chronicles (The Earth Chronicles)
Chariots of the Gods: Unsolved Mysteries of the Past
Spirit Rescue International™
Providing no-cost professional spiritual help, personal support and guidance
Take the first step towards genuine peace of mind
---------------
Sign up for the
Spirit Rescue International Newsletter
The Spirit Rescue International™ Haunted Help Forum
Discussion of paranormal and spiritual phenomena,
including peer support for those with questions or concerns

*Join Our Group On Facebook*
Join Eric Altman and Lon Strickler
*LIVE*
each Sunday at 8 PM ET as we go
Beyond the Edge!
--> Buy official 'Beyond the Edge Radio' gear <--
ANOMALIST BOOKS
Works on maverick science, unexplained mysteries, unorthodox theories, strange talents, and unexpected discoveries. Please check out their excellent and diverse catalog
"The latest news from beyond the mainstream"
Join Ben & Aaron for their weekly podcasts!
Check out Mysterious Universe Plus+ all access format!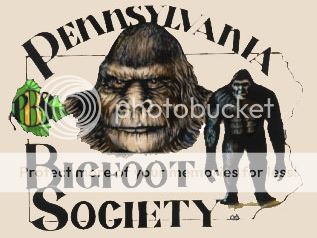 Click to submit a sighting report or encounter

Have you been looking for a great gift?
Free shipping - Bonded dealer - PCI certified
Labels: alien, DNA, extraterrestrials, genetics, Intervention Theory, Lloyd Pye, Starchild
Have you had a close encounter or witnessed something unusual? Send us an email