In 2006, Chad Arment noted in his book, Cryptozoology and the Investigation of Lesser-Known Mystery Animals
, the supposed sighting of a large bipedal reptile in Wyoming. The witness contacted him for help in soliciting information about a strange animal she and her mother had seen while driving on Route 80, west of Rawlins, Wyoming. What follows is the initial description in the witness' own words, followed by clarifications based on Arment's questions:
Initial report:
"[Near] the end of April, 2003, while traveling in Wyoming, my mother and I had quite an experience. A creature of some sort, which looked prehistoric, came down in front of our car. It kept its head in the shadows but it was shaped like a head of a kangaroo. It had big feet and small, short arms. Its tail was like that of an alligator and the top of his tail was as wide as my car. There is no explanation why we didn't hit it. We swerved, slammed on brakes, but no matter what we did it stayed about two inches away from my car. After sloshing it's tail back and forth one time, in a single leap it was gone and out of sight. This happened on I-80 about 40 miles west of Sinclair, Wyoming. ... I did find a woman truck driver who had seen it and said it was a common sighting there, and people called it the big green dinosaur, even though it was more grayish in color.
"Thank you for any information. My mother and I have been trying to find out what this is for 5 years now."
Follow up:
"Chad, I am no artist and I have no way to scan a picture, but I will try to describe what we saw as best as I can. At first it was in the median and we were in the far right hand lane. It was dark, but we saw the shadow of its head, shaped like the head of a kangaroo. Within two seconds it was landing in front of the car. We did not see it jump and it was just coming down in front of the carr. It never touched the ground that we saw, it was rather chaotic! First we saw its feet. They were like huge crocodile or alligator feet. Then we saw his lower body and all of its tail. The tail was scaly, ... about five feet long, best guess. ... When it was landing, it came down sideways. Its body was shaped like the pictures you see of dinosaurs. It was huge to us, but not like in movies where they are as tall as buildings. We estimate it was about 7 feet tall. Its head stayed well above the top of our car and judging by as much of it that was inches from us we guess it at 7 feet tall. ...
"Thank you for listening to our story. People don't believe us and it gets frustrating trying to learn what it is. Also, I would like to know how it survives, as it was totally barren land for miles and miles."
Follow up:
"It was about 10:30 pm. I was driving a 1995 Chevy Lumina 4-door sedan with my headlights on. There was a semi the equivalent of two blocks ahead of us. I was heading east on I-80 and was approximately 40 miles west of Sinclair, Wyoming. When first noticing it at all, it was crouched down in the median and we had a perfect view of the outline of its head. The closest we can compare the shape of its head to is like a kangaroo. We were driving 80-85 mph. Upon seeing it in the median, I hit my brakes rather hard because I did not want to hit it if it jumped. As I was braking, it had apparently jumped. We didn't see it jump, we only saw it coming down in front of the car. At this point I was probably at 25-30 mph and still slowing. The only distance between it and us was the front end of the car, as it was right up against it. I veered left then right, but it stayed directly in front of us anyway. We could have counted what we call scales had we have had more time, as it was in plain sight. We did see its entire body up close with the exception of its head. The tail came straight off the body, and was covered with rough scales over the entire tail and had the points of scales coming off the edges. The scales were almost inverted triangular-shaped, not quite diamond-shaped. The legs were not scaly, they were 'rough' skin, like elephants have. I don't know another way to describe it. The feet were long, wide, and flat, also rough in appearance. It had toes, though there was not enough time to count them. I would guess from the short amount of time we had to see it all, that it was either four or five toes. On the toes were wide nails, but they weren't very long.
"The width of the top of the tail was wider than its upper body. The underside of its body did not have scales. His stomach area was rough, leathery skin, but smoother than it's legs. Its back was not covered with scales like the tail, but there were points sticking up on its back, which was also leathery.
"Its forelimbs were short and narrow, not like the legs which were thick and heavy. The forelimbs hung down at the 'elbow' joint. After it 'swiped' its tail back and forth one time, it ascended until it was out of sight. The feet never touched the ground. We estimate it to be around 7 feet tall. It does not have a long neck.
"Apparently this was all watched by the truck driver in front of us, as they almost jack-knifed while this was going on. We attempted to catch up with the driver to confer with them about what we saw, but even at high speeds, he couldn't be caught.
"While we were terrified, afraid of hitting it, we were so amazed we noticed every detail. It is gray in color, the scales being 2 shades of gray. That's the best way I know how to describe what we saw. Again I want to mention that a female truck driver online that travels that area frequently, when I asked her if she'd seen anything weird there, her comment was, 'You mean the big green dinosaur?... You should try stopping with a fully loaded trailer'... but, it isn't green. It is gray. At least what we saw and when we saw it, it was gray."
Follow up:
"I know the lady truck driver I spoke to online said she had to stop for it before with a fully loaded semi. She also stated that every time an alternative route was available, she took it because everyone knew how that would jump in front of your vehicle. ????? She's the only person I've ever talked with that had seen it or heard about it. Keep in mind, I didn't tell her what we saw, I only asked if she had ever been on that stretch of I-80 and had she ever seen anything strange. Her reply was, 'you mean the big green dinosaur?' It's not green though. It is gray. So that was confirmation and corroboration."
Follow up:
"The nails didn't extend out like long claws. We saw its right foot up close and personal. The closest in that movie Jurassic Park to compare it to is something they called raptors, but the feet were different. In the movie, their toes were more separated, spread apart, than what we saw. I am sure there is a logical explanation, but I don't know the first thing about 'dinosaurs.' We had only seen them in commercials or on billboards out west. Being from the south, it was new to us. Out west here, it is a tourist attraction. We didn't have any prior exposure to dinosaur phenomena or publicity. It did not look like an iguana or crocodile or anything familiar. It looks like what you see on the billboards here for the exhibits." -
Cryptozoology and the Investigation of Lesser-Known Mystery Animals
Arment notes that
similar sightings were reported near Cortez and Pagosa Springs, Colorado
(another report posted below)...though some of these reports may be classified as area folklore.
-----
"Dinosaur" Sightings in Cortez Colorado?
November 4, 2002
News Specialist John Hollenhorst reporting
It's astounding -- if it's true. But, is it true?
Recently, reports have surfaced of several strange sightings of a bizarre "mystery lizard."
Witnesses in Colorado, near the Utah border, say believe it or not, it looks like a small dinosaur!
As we learned in the Washington, D.C. sniper investigation, eyewitness reports can be be problematic. Sometimes fraudulent. Often deeply mistaken. ALWAYS incomplete.
But, you simply have to hear what witnesses around Cortez, Colorado are saying about the mystery lizard.
Is something out there?
Is there something bizarre that shows itself only once in a while to a few astounded human beings?
"It was a Jurassic Park flashback. I mean I was -- I couldn't believe it," says Shannon Ystesund.
Ystesund and a girlfriend were driving down this road the night of July 5. She says a creature ran in front of the headlights, a very big lizard, nearly vertical, running on its hind legs.
"We were, you know, freaked out. Immediately we thought it was some kind of dinosaur or a huge lizard. So we came home," she says.
"They just walked in and they were real excited and they said, 'we just saw a little dinosaur run across the road,'" says Ystesund's husband, Keith.
"Looked like the little dinosaurs in Jurassic Park that surrounded everybody in the tall grass fields," says Shannon.
This lady gives only her first name, Bea, because she's been reluctant to go public with her story.
"Yes, I have, because people think you're nuts," Bea says. "Like a miniature dinosaur, you know. That would be as close as I can come to describing it. And I've never seen anything like it."
Independent researcher Nick Sucik says he's collected eight such stories in the Four Corners area. A mother and daughter told him they were driving down this road a couple of years ago and saw a creature run through their headlights.
"They were both stunned, and I asked 'how did you feel about it?' They said they just burst out laughing hysterically because it was the most absurd thing they'd ever seen," Sucik said.
It's tempting to give it a cutesy name, like the Rock Ness Monster, or the Lizard of Oz-some Proportions. But that's a little off-target. It doesn't seem to be all that big. Three to three-and-a-half feet high, witnesses say. Roughly five feet long measured nose to tail. Sucik avoids using the d-word: "Dinosaur".
"I'm sure there's got to be some sort of more plausible explanation for something like this, and yet at the same time we're stumped as to what it could be," he says. "Sightings like this almost always turn out to be something other than what folks think they are," says Scott Sampson with the Utah Museum of Natural History.
Dinosaur expert Sampson says there is something easily mistaken for a dinosaur. "Birds are dinosaurs in the truest sense of the word." Imagine a bigger version of this: perhaps an escaped Ostrich or Emu, seen suddenly and briefly under poor viewing conditions.
"It could well be a road-runner or some other kind of bird, and it could be a perception, a distance problem making them look a little bit bigger than they are," says Sampson.
Witnesses are emphatic they didn't see a bird. Or feathers.
Jeff Thulin runs a tourist stop called Reptile Reserve. He says he's heard the baby dinosaur stories for years. He's skeptical but not ruling it out.
"I'd like to be associated with a dinosaur. If someone could catch something, I'd pay good money for it," Thulin says. The description does fit foreign critters like the Monitor Lizard. And locally, the Collared Lizard, although that's only just over a foot high.
The sightings date back to the 1930s. But the new burst of interest makes at least one skeptic, extra-skeptical.
NOTE: Back in March 2012 I had reported on a large cryptid lizard in the Four Corners area. If anyone has further information on these creatures or other crytid sightings, I'd be very interested in reading it. Thanks...Lon
Cryptozoology: Science & Speculation
Encyclopedia of Cryptozoology: A Global Guide to Hidden Animals and Their Pursuers
Real Monsters, Gruesome Critters, and Beasts from the Darkside
Spirit Rescue International™
Providing no-cost professional spiritual help, personal support and guidance
Take the first step towards genuine peace of mind
---------------
Sign up for the
Spirit Rescue International Newsletter
The Spirit Rescue International™ Haunted Help Forum
Discussion of paranormal and spiritual phenomena,
including peer support for those with questions or concerns

*Join Our Group On Facebook*
Join Eric Altman and Lon Strickler
*LIVE*
each Sunday at 8 PM ET as we go
Beyond the Edge!
--> Buy official 'Beyond the Edge Radio' gear <--
ANOMALIST BOOKS
Works on maverick science, unexplained mysteries, unorthodox theories, strange talents, and unexpected discoveries. Please check out their excellent and diverse catalog
"The latest news from beyond the mainstream"
Join Ben & Aaron for their weekly podcasts!
Check out Mysterious Universe Plus+ all access format!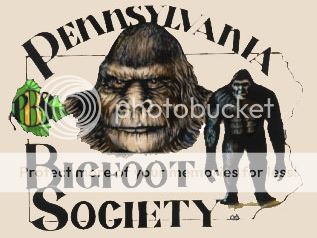 Click to submit a sighting report or encounter

Have you been looking for a great gift?
Free shipping - Bonded dealer - PCI certified
Labels: Colorado, cryptid, cryptozoology, eyewitness reports, New Mexico, reptiles, Wyoming
Have you had a close encounter or witnessed something unusual? Send us an email