Is Bigfoot Possibly an Alien Entity?
The Interdimensional Sasquatch
By Dr. Franklin Ruehl, Ph.D.
- Rather than being a missing link between man and the apes, Bigfoot may possibly be an alien entity. This intriguing possibility is derived from evidence in several solid UFO cases.
The earliest clues date back to 1888, when a cattleman described an encounter with friendly Indians in Humboldt County, California. They led him to a cave where he saw a hefty humanoid creature covered in long, shiny black hair, with no neck, sitting cross-legged.
One Indian told him three of these "Crazy Bears" had been cast out of a small moon that dropped from the sky and landed.The "moon" then ascended back into the air. So it's highly likely the "Crazy Bears" were really Bigfoots, and the "moon," a spacecraft.
Now fast-forward almost 100 years to 1973... and Mrs. Reafa Heitfield. She and her 13-year-old son were sleeping in a trailer in Cincinnati, Ohio on the morning of October 21. Reafa arose at 2:30 a.m. to quench her thirst, and noticed strange lights in the adjoining parking lot. Looking out the window, her attention was drawn, in particular, to an inexplicable cone of light, shaped like a huge bubble umbrella -- about seven feet in diameter.
Nearby she spotted a grayish, ape-like creature with a large, downward angled snout, no neck and a sizable waist. Moving slowly, it then entered into the light. About five minutes later, both apeman and UFO disappeared.
Another dramatic incident occurred a few days later on October 25, 1973. A group of farmers in Fayette County, Pennsylvania caught sight of a dome-shaped UFO that was brightly lit and about 100 feet in diameter. As the locals drove toward it, they saw a pair of gargantuan creatures covered with thick, matted hair, luminescent green eyes and long arms that dangled below their knees.
A farmer's son fired a gun shot at the creatures, one of which raised its right hand in the air. At that very moment, the UFO disappeared. Then, the two Bigfoots escaped into the woods and were never seen again.
Dairy farmer William Bosak of Frederic, Wisconsin was returning from a co-op meeting about 10:30 p.m. on December 9, 1974, when he nearly slammed into a globular UFO on the road in front of him, its bottom half enshrouded in fog.
Inside the visible transparent dome was a six-foot-tall ape-like creature with reddish-brown fur covering its body (except for the face) and distinctive pointed ears. It appeared to be operating a control panel. As Bosak passed by, the object suddenly arose and disappeared.
In August,1976, after a series of UFO sightings around Rutland, British Columbia, Canada, several men and their children saw a hairy ape-like entity, six to seven feet tall roaming about a mountainside. They also found a clump of hair that was sent to the Royal Canadian Mounted Police for identification. Laboratory analysis confirmed it was primate hair, but, significantly, it could not be matched to any known species on earth!
Perhaps the Bigfoot creatures are UFO pilots, landing on earth for exploratory purposes. Or, conceivably, higher level ETs are leaving behind some specimens as "guinea pigs" to test our environment for long-term survival. Or, possibly,these Bigfoots are criminal entities being deposited on Earth as a form of cosmic deportation! -
THP
Paranormal Earth Ghosts, Hauntings, Bigfoot, Aliens And More
Paranormal World Ghosts, Hauntings, Bigfoot, Aliens, Bermuda Triangle, Atlantis And More
Real Aliens, Space Beings, and Creatures from Other Worlds
**********
Bigamy, Forgery, Lies
Once, Col. James H. Johnson was an honor graduate of West Point, on his way to a storied career capped by his command of the Army's 173rd Airborne Brigade Combat Team. While leading the brigade, he had an affair with an Iraqi Kurdish woman that cost him his command, his career, and his honor.
Next week, Johnson will face a court-martial in Germany. He pleads not guilty to a host of charges ranging from bigamy to making false statements to financial misconduct. He is one of the most senior officers to be charged with misconduct during the Iraq and Afghanistan wars.
It all started in 2005, when Johnson, a married man, met a woman in northern Iraq — also married — while in battalion command. Allegedly, to win her over he used thousands of dollars in government money over the years to pay for a variety of favors for her family, and falsified receipts to cover his tracks, as
Nancy Montgomery recounts in Stars and Stripes
.
After the 173rd deployed to Afghanistan in late 2009, Johnson assured the public that he was spending his brigade's wartime reconstruction cash in a more transparent way than ever before. But according to Johnson's charge sheet, he was diverting some of it to his paramour's family. He filed an invoice for nearly $60,000 to pay her father for services ostensibly rendered on Forward Operating Base Shenk. According to the charge sheet, "the deliverables were not produced nor received as required by the contract, and was then known by the said Colonel James H. Johnson to be false and fraudulent."
Johnson would still be in command today had his wife, Kris, not exposed the affair, and the alleged official misconduct that protected it, to Army investigators. Perhaps most brazen: After undergoing surgery at home in New York, Kris Johnson learned that she had been discontinued from her military insurance.
"The reason turned out to be that the colonel had enrolled another wife," Montgomery writes.
That's the basis for charging James Johnson with bigamy. The colonel had been living with the Iraqi woman at the 173rd's home base in Vicenza, Italy — which the Army charges was "to the prejudice of good order and discipline in the armed forces and of a nature to bring discredit upon the armed forces" — and married her in November in Montana before divorcing Kris Johnson.
An officer's private life has professional ramifications, since commanders are supposed to set moral examples for the troops under their leadership. That's why Conduct Unbecoming an Officer is a punishable offense under the Uniform Code of Military Justice.
Johnson lost command of the brigade in March 2011 after the investigation began. It attracted a lot of attention: While the Navy fires officers at or around Johnson's rank with surprising frequency, the Army rarely does.
Johnson is pleading not guilty. While he tells the court martial that some of his decisions might appear "poor in hindsight," he insists his actions had "no effect on the command." The brigade deployed to the volatile eastern Afghanistan provinces of Logar, Wardak and Kunar from November 2009 to November 2010. Toward the end of his tour, Johnson boasted that he had increased the brigade's transparency over the discretionary cash at its disposal for Afghan reconstruction.
"We're seeing great progress with a program that we call the People's Development Fund," Johnson told the Pentagon press corps in September 2010. "Previously, coalition forces have exclusively allocated CERP [Commander's Emergency Response Program] dollars. This is a process that may not be transparent. Using the People's Development Fund, it provides transparent district governance that empowers district committees to prioritize CERP and other funding sources for their communities."
Kris Johnson stands to lose her own funding sources if her husband is convicted. According to Montgomery, she would lose her share of his retirement pay, education expenses for their children, and other benefits, "worth some $4 million over an average lifespan." Kris Johnson plans to testify against James Johnson next week — apparently, as a matter of honor. -
wired
Mass Casualties: A Young Medic's True Story of Death, Deception, and Dishonor in Iraq
Honor Betrayed: Sexual Abuse in America's Military
**********
Frog served alive at Japanese restaurant
Click for video and thumbnails
STOMPer Minzy was disturbed by an online video which shows how this super-fresh frog sashimi was actually prepared in front of the customer while the frog was still alive. She felt that this is an extreme act of cruelty to animals.
In the video, the frog is kept alive in a kitchen until someone places an order. The frog is then stabbed by the chef's knife and stripped clean of its inedible innards. However, the frog can be seen twitching and its eyes blinking while served on an iced platter. After the sashimi bits are taken off, the rest of the frog is simmered to make a soup.
The frogs used in this dish are bullfrogs raised specifically for cooking and therefore safe and delish. The restaurant reportedly ships in only about five frogs per day.
The STOMPer wrote:
"I feel sick watching how the woman could still smile and eat the sashimi while the frog was looking at her.
"I love to eat frog porridge, especially frog legs! I'm fine with eating raw food but I definitely wouldn't want to see the frogs still twitching around on my plate and eventually die before my eyes.
"The poor frog in the video is being tortured alive and made to watch its own innards get ripped and placed on a serving platter. How cruel is that?" -
singaporeseen
**********
Thousands Of Believers In India Swallow Live Fish Believing This Will Cure Asthma
Tens of thousands of asthma-sufferers mobbed a southern Indian stadium Friday to swallow live sardines smeared with a yellow herbal paste they believe will cure their breathing problems.
Despite doctors' criticism, the Goud family has drawn throngs of people for years with a secret fish and herbal formula it says it received from a Hindu saint about 170 years ago. They give it away for free annually and refuse to reveal the mix, saying the saint warned it would lose its potency if commercialized.
One man died of a heart attack and several others sought medical attention for breathing difficulty after waiting hours for the treatment, Hyderabad police said. They said the stadium was unprepared to deal with the 70,000 people who rushed the gates when they opened.
The family offers the treatment annually on a day chosen by astrologers.
After swallowing the live fish, believers are told to abstain from fried foods and keep to a strict 45-day diet of 25 different foods, including lamb, rice, white sugar, dried mango, spinach and clarified butter. -
THP
**********
Chinese Buddhists 'cause plague of serpents'
The 50 members of the "Let Blessings and Wisdom Grow" Buddhist group left Beijing in a nine vehicle convoy last Friday, driving for half a day with their cargo of snakes into the countryside of Hebei province.
Once they reached their destination, they chanted a ritual and released the snakes. However, they were soon spotted by a man from Miao Erdong who alerted the rest of the village.
The police were called, and quickly impounded three of the group's vehicles, as the snakes slithered into the undergrowth. Li Guohua, the head of the village committee, said snakes were soon spotted inside some of their homes.
"There is one girl in our village who has Down's syndrome and her parents are now scared of leaving her by herself in the house," he said. "I do not mind Buddhists releasing animals, but they should not disturb us," he added.
The practice of "Fang Sheng", or compassionate release, has been a Buddhist tradition in China for thousands of years, stemming from the teaching that it is possible to improve your karmic balance by doing good deeds to animals.
In the past few years, however, as more and more Chinese have sought solace in spirituality, it has become a major industry and many of Beijing's pet markets, with their cramped cages full of animals, depend on it for a large part of their business.
Each weekend, hundreds of groups now journey out from Beijing to release animals into the countryside.
Liu Guangsen, a member of the Let Blessings and Wisdom Grow group, said releasing snakes is a particularly good way of rebalancing karma.
"In China, we think snakes are one of the four evil animals, together with hedgehogs, foxes and weasels," he said, adding that forgiving these animals pays a greater karmic dividend.
He noted, however, that last year some foxes had caused mayhem when released near a farm of 20,000 chickens.
Mr Liu's group procured the snakes from a farm in Shandong which breeds reptiles and scorpions, both for Buddhists and for the many Chinese restaurants which still serve snakes.
"I sell snakes to everyone," said Mrs Gu, 48, the owner of the farm.
"Small snakes cost 56 yuan (£5.60) per kilo. Large snakes are 200 yuan per kilo." She said that on this occasion, she had arranged the location of the release with an unreliable contact who swiftly vanished as the debacle unfolded.
She also said she had decided to pay the 40,000 yuan fine levied by the police to clean up the snakes, but denied that they had released 1,000 snakes, saying the figure was closer to 200 to 300. The village chief, meanwhile, said they had only managed to beat a small number of the snakes to death, and that the majority were still at large.
Nor is Miao Erdong the only village to have suffered at the hands of Buddhists recently. Over the past two months, five villagers in Suizhong, in Liaoning province, have been bitten by snakes, with one reported death. Zhang Zhicheng, a villager, lamented to the Chinese media that their land was a hot spot for compassionate Buddhists.
In Luquanshan village, meanwhile, an apricot seller named as Mr Feng said he had seen a number of cars approaching, filled with what he thought were tourists. But then, he said, he saw them carrying some 20 boxes with roughly 1,000 snakes inside.
In Taiwan, the government is considering a ban on the practice.
Officials said a large number of the 200 million or so animals released each year die shortly afterwards, either eaten by predators or unable to fend for themselves in the wild. Offenders could face two years in prison. -
telegraph
Spirit Rescue International™
Providing no-cost professional spiritual help, personal support and guidance
Take the first step towards genuine peace of mind
---------------
Sign up for the
Spirit Rescue International Newsletter
The Spirit Rescue International™ Haunted Help Forum
Discussion of paranormal and spiritual phenomena,
including peer support for those with questions or concerns

*Join Our Group On Facebook*
Join Eric Altman and Lon Strickler
*LIVE*
each Sunday at 8 PM ET as we go
Beyond the Edge!
--> Buy official 'Beyond the Edge Radio' gear <--
ANOMALIST BOOKS
Works on maverick science, unexplained mysteries, unorthodox theories, strange talents, and unexpected discoveries. Please check out their excellent and diverse catalog
"The latest news from beyond the mainstream"
Join Ben & Aaron for their weekly podcasts!
Check out Mysterious Universe Plus+ all access format!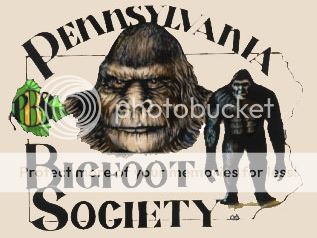 Click to submit a sighting report or encounter

Have you been looking for a great gift?
Free shipping - Bonded dealer - PCI certified
Labels: alternative news, bizarre, breaking news, fortean, oddball, weird
Have you had a close encounter or witnessed something unusual? Send us an email