Danielle Harkins, 35, was arrested Tuesday after police said she cut a child to 'remove an evil tick,' and then performed a ritualistic burning to 'expel evil spirits.'

In an arrest affidavit, a St. Petersburg Police officer claims Harkins pressured the victim to allow her to cut the child's back to "get rid of an evil tick" in a "demonic" ritual performed on Saturday.

She then poured perfume on the child's hand, and lit it on fire to "prevent any more evil spirits from entering" the child.
NOTE: More and more, these cases of zealot educators make the news. Many of the incidents can be attributed to mental illness...but one has to wonder if some of these situations may be the result of malevolent spiritual oppression or attachment. Reports of suspected possession have been received by Spirit Rescue International at an increased percentage in the past 2 years as compared to hauntings and other paranormal activity. I have heard similar statements from other spirit rescuers, lightworkers and demonologists. What can we expect in the future? Lon
-----
Teacher, 35, told students to 'cut themselves to rid their bodies of demons and then burn the open wounds'
A literacy teacher at a community center in St. Petersburg, Florida, is accused of encouraging her students to cut each other in a bizarre cleansing ritual.
Police say Danielle Harkins, 35, told half a dozen teens that they had demons inside them and the only way to get them out was to slice open their skin and then burn the wounds.
She was charged with child abuse and held in jail on $55,000, but police say the seven teenagers are still loyal to Harkins and they fear the teacher may have done much worse.
Harkins was a popular teacher at the Lealman Asian Neighborhood Family Center, according to The Tampa Bay Times, where she worked for about four years.
Police say that on Saturday, Harkins gathered six boys and one girl in a park near the St. Petersburg Pier. The group lit a small fire.
'There was apparently some chanting and then dancing around this fire that was taking place,' said police spokesman Mike Puetz to Fox.
The teens did not tell their parents about the incident and were reluctant to talk to officers about it as well. One of the teens, a 16-year-old boy, sent a text message about the incident to a friend, who then told the boy's parents. They immediately called the police.
Detectives said that two students were injured during the ritual, in which Harkins allegedly instructed the teens to cut each other.
'They would follow that up with some sort of cauterization of the wound to keep the evil spirits from getting back in to the body,' Mr Puetz said.
Teens told investigators that Harkins used a lighter to cauterize the cuts, but the wind blew it out. She then poured some sort of perfume on a student and lit him on fire, causing second degree burns, in an attempt to 'brand' him.
Another teen was cut on the neck with a broken bottle piece, police said, and then Harkins heated up a small key to close the wound.
'The kids that participated in this were rather loyal to her,' Mr Puetz said. 'There was a lot of reluctance in discussing some of these issues with us.'
Steven Chanthalima, 17, one of the students who attended the gathering, declined to discuss what happened.
'I'm okay,' he said to The Tampa Bay Times. 'I'm fine. All I know is she's in custody.'
Ritual: Police spokesman Mike Puetz describes how Harkins poured some sort of perfume on a student and lit him on fire, causing second degree burns, in an attempt to 'brand' him
Harkins was suspended without pay from her position at the family center.
'We had no suspicion of any of this. It's bizarre.' Carolyn Chance, the center's administrator, said.
'She was a very good teacher, literacy specialist, very intelligent, she was very skilled. Just recently she started exploring religion, but I didn't know anything about demons or anything like that.'
Records show that Harkins recently divorced her husband George, with whom she has two children, a four-year-old daughter and a three-year-old son. Their divorce was finalized June 1.
Lisa Cope, Harkins' next-door neighbor, said the teacher had recently taken an interest in extreme religious beliefs. 'She told me I was okay,' Ms Cope said to The Tampa Bay Times.
'She said I didn't have any demons.' -
dailymail
Click for video - Woman arrested on child abuse charges after bizarre cutting and burning ritual
Defeating Dark Angels: Breaking Demonic Oppressions in the Believer's Life
Breaking the Bonds of Evil: How to Set People Free from Demonic Oppression
Witchcraft in the Pews
Spirit Rescue International™
Providing no-cost professional spiritual help, personal support and guidance
Take the first step towards genuine peace of mind
---------------
Sign up for the
Spirit Rescue International Newsletter
The Spirit Rescue International™ Haunted Help Forum
Discussion of paranormal and spiritual phenomena,
including peer support for those with questions or concerns

*Join Our Group On Facebook*
Join Eric Altman and Lon Strickler
*LIVE*
each Sunday at 8 PM ET as we go
Beyond the Edge!
--> Buy official 'Beyond the Edge Radio' gear <--
ANOMALIST BOOKS
Works on maverick science, unexplained mysteries, unorthodox theories, strange talents, and unexpected discoveries. Please check out their excellent and diverse catalog
"The latest news from beyond the mainstream"
Join Ben & Aaron for their weekly podcasts!
Check out Mysterious Universe Plus+ all access format!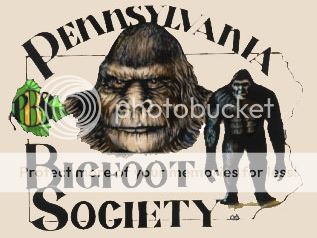 Click to submit a sighting report or encounter

Have you been looking for a great gift?
Free shipping - Bonded dealer - PCI certified
Labels: demonic activity, exorcism, oppression, possession, spirit attachment, Spirit Rescue International
Have you had a close encounter or witnessed something unusual? Send us an email