Aunt Rachel's Curse
On a headland near Plymouth lived "Aunt Rachel," a reputed seer, who made a scant livelihood by forecasting the future for such seagoing people as had crossed her palm. The crew of a certain brig came to see her on the day before sailing, and she reproached one of the lads for keeping bad company. "Avast, there, granny," interrupted another, who took the chiding to himself. "None of your slack, or I'll put a stopper on your gab." The old woman sprang erect. Levelling her skinny finger at the man, she screamed, "Moon cursers! You have set false beacons and wrecked ships for plunder. It was your fathers and mothers who decoyed a brig to these sands and left me childless and a widow. He who rides the pale horse be your guide, and you be of the number who follow him!"
That night old Rachel's house was burned, and she barely escaped with her life, but when it was time for the brig to sail she took her place among the townfolk who were to see it off. The owner of the brig tried to console her for the loss of the house. "I need it no longer," she answered, "for the narrow house will soon be mine, and you wretches cannot burn that. But you! Who will console you for the loss of your brig?"
"My brig is stanch. She has already passed the worst shoal in the bay."
"But she carries a curse. She cannot swim long."
As each successive rock and bar was passed the old woman leaned forward, her hand shaking, her gray locks flying, her eyes starting, her lips mumbling maledictions, "like an evil spirit, chiding forth the storms as ministers of vengeance." The last shoal was passed, the merchant sighed with relief at seeing the vessel now safely on her course, when the woman uttered a harsh cry, and raised her hand as if to command silence until something happened that she evidently expected. For this the onlookers had not long to wait: the brig halted and trembled—her sails shook in the wind, her crew were seen trying to free the cutter—then she careened and sank until only her mast-heads stood out of the water. Most of the company ran for boats and lines, and few saw Rachel pitch forward on the earth-dead, with a fierce smile of exultation on her face. The rescuers came back with all the crew, save one—the man who had challenged the old woman and revengefully burned her cabin. Rachel's body was buried where her house had stood, and the rock—before unknown—where the brig had broken long bore the name of Rachel's Curse. -
Myths and Legends of Our Own Land - Complete
**********
Shirley MacLaine Says Downton Abbey Set Seemed Haunted
Shirley MacLaine reveals details of her much-anticipated appearance on season 3 of
Downton Abbey
and says the set "seemed haunted and full of otherworldly spirits."
MacLaine will appear in the first two episodes of the PBS hit as Martha Levinson, mother of Elizabeth McGovern's character, Lady Cora. "I sort of had to make her personality up," the Academy Award-winning actress tells TV Guide's Will Keck. "She is from Long Island and finally lands at Downton Abbey and sees what's happening to the place when everyone's coming back from the war." MacLaine says what made the character interesting to her is "her reactions to tradition and the class system. I do my best to be kind to tradition, but frankly think it should shift."
Further whetting fans' appetite for the season 3 premiere is confirmation that MacLaine will have scenes with Dame Maggie Smith, whose indelible portrayal of the acid-tongued Dowager Countess is a standout. "Our characters' relationship is probably not what you'd think," MacLaine says. "Maggie and I are both so old, we have a lot of time on us to discuss."
MacLaine, who has written numerous books about her belief in reincarnation, describes the set as "stepping back in time. The whole place seemed haunted and full of otherworldly spirits." -
advocate
I'm Over All That: And Other Confessions
The Shirley MacLaine Collection
The Camino : A Journey of the Spirit
**********
Ghostbusters call for help with West Bromwich museum vigil
Real-life ghostbusters are needed to uncover ghoulish goings-on at a former medieval manor house, said to be one of the UK's most haunted buildings.
The vigil and ghost hunt takes place at the former Manor House Pub, Hydes Road, West Bromwich, on June 30 and organisers want to contact the many spirits believed to be present.
The Manor House is a magnificent, Grade I listed, timber beamed property that dates back in places to 1270. It was extended and added to during the 15th and 16th centuries.
Chris Arnold, boss of paranormal events company Eerie Evenings, said the venue, now a museum, was one of the spookiest the organisation has ever visited.
He said: "The Manor House was the setting for some of our first ever public events and always proved very popular with the public. Now, after lying empty and unused for some time, it has been given a new lease of life."
During previous ghost hunts at the venue a succession of spooks have been spotted.
Mr Arnold explained: "Several of the team members had their most convincing experiences there, including balls of light floating across the room, heavy footsteps belonging to no-one, the full apparition of a monk, exploding light bulbs and slamming doors."
Apparitions include a bearded man, a grey-haired old lady and a cloaked figure gliding down stairs and through closed doors. There has also been sightings of a young girl peering from a top, inaccessible floor and frequent tales of a black cat darting through people's legs on the staircase leading into the great hall.
This moggie spirit has been seen several times since The Manor House reopened as a museum.
The event will include psychic readings and a tour of the building. Once darkness has descended, the vigil will begin and guests will be able to take part in various paranormal experiments. -
birminghammail
**********
Is this anti-freckle cream a clue to Amelia Earhart's disappearance?
While
Star Trek: Voyager
and conspiracy theories suggest that aviatrix Amelia Earhart was kidnapped by aliens, it's looking more and more like she met her end right here on Earth. A handful of newly discovered artifacts, including a jar of freckle fading cream, suggest that Earhart and her navigator Fred Noonan landed on the island of Nikumaroro in 1937 and survived for some time.
The International Group for Historic Aircraft Recovery (TIGHAR), has made several expeditions to Nikumaroro, an uninhabited island in the Republic of Kiribati where the skeletal remains of an apparent castaway were discovered in 1940. There they've uncovered artifacts that could very well point to Earhart and Noonan's survival on the island. Among them is a shattered jar that appears identical to jars used for Dr.‭ ‬C.‭ ‬H Berry's Freckle Ointment, an early 20th century cream that claimed to fade freckles. Earhart was known to dislike her own freckles and may have well used the cream in an attempt to remove them.
Since the skeletal remains and other artifacts found in 1940 — including part of a man's shoe and part of a woman's shoe — were lost, researchers hoping to close the lid on the Earhart disappearance have to rely on more recently discovered artifacts. Much glassware has been discovered on Nikumaroro, but some of it can be explained by US‭ ‬Coast Guard visits to the island. However, TIGHAR has found some glass containers in a campfire that were heat damaged at the bottom but not the top, suggesting that they were used by castaways to boil water. TIGHAR is also especially interested in artifacts that would have been used only by women, such as a bottle that appears to be Campana Italian Balm, a hand lotion commonly used by American women in the 1930s, and what appears to be a small cosmetics jar.
This July, TIGHAR plans to launch Niku 7, its latest mission to Nikumaroro, to investigate photographic evidence of what might be an aircraft. In the meantime, researchers stateside will continue to analyze the bone fragments and artifacts found during previous missions. -
io9
Amelia Lost: The Life and Disappearance of Amelia Earhart
Finding Amelia: The True Story of the Earhart Disappearance
No Place to Put a Stone: An Analysis of Facts Concerning the Disappearance of Amelia Earhart and Fred Noonan
**********
The Spirit World of Daniel Dunglas Home
Lost Age of Superman
Hoodoo Corner
Cryptids or Ghosts?
Silent Lucidity: Active Dream States and the Otherworldly
Frances Z. - NDE
Joe J. - NDE
Truman Show Delusion
Jerusalem Syndrome: How to Psychoanalyze a Messiah
Ghost Hunting Basics
Abstract on Ghosts
Video: Spirit Rescue International - The Vine Inn Investigation - Llanelli, South Wales
Video: Acid Entertainment - Ghost Leaves Profane Vulgar EVP
Video: Haunted Earth TV - The Swordsmen
The Ghosts Of Roman Soldiers Walking On Their Knees
Shadowy Puddle Entity
Does the ghost of Francis Bacon haunt The Gatehouse pub?
Cape Breton Cemetery Gremlin
Voices In the Dark
Pointing Fingers at Folklore
Get Out of My Room
All I Have is My Word
Where the Dead Go To Drink: The Best Haunted Bars, Clubs and Pubs
The Science of Ghosts
Prometheus, Cannibals, and the Fayette Factor
Could the "Touch of Death" work in real life?
Bigfoot Psychics v. Bigfoot Conventionalists – Must It Be This Way?
Ghost Hunters Raid Saudi Hospital
Top 10 Most Haunted Churches in Illinois
**********
The Weird: A Compendium of Strange and Dark Stories
A Big Book of Strange Weird and Wonderful Volume 1
Book of Secrets, The: Esoteric Societies and Holy Orders, Luminaries and Seers, Symbols and Rituals, and the Key Concepts of Occult Sciences Through the Ages and Around the World
Esoteric Healing: a Practical Guide Based on the Teachings of the Tibetan in the Works of Alice A. Bailey
Spirit Rescue International™
Providing no-cost professional spiritual help, personal support and guidance
Take the first step towards genuine peace of mind
---------------
Sign up for the
Spirit Rescue International Newsletter
The Spirit Rescue International™ Haunted Help Forum
Discussion of paranormal and spiritual phenomena,
including peer support for those with questions or concerns

*Join Our Group On Facebook*
Join Eric Altman and Lon Strickler
*LIVE*
each Sunday at 8 PM ET as we go
Beyond the Edge!
--> Buy official 'Beyond the Edge Radio' gear <--
ANOMALIST BOOKS
Works on maverick science, unexplained mysteries, unorthodox theories, strange talents, and unexpected discoveries. Please check out their excellent and diverse catalog
"The latest news from beyond the mainstream"
Join Ben & Aaron for their weekly podcasts!
Check out Mysterious Universe Plus+ all access format!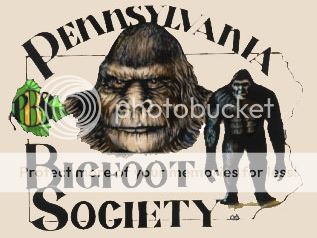 Click to submit a sighting report or encounter

Have you been looking for a great gift?
Free shipping - Bonded dealer - PCI certified
Labels: esoteric, Esoterica, metaphysical, new age, paranormal
Have you had a close encounter or witnessed something unusual? Send us an email