Actor
James Woods
tried to
report a 9/11 trial run
in the month leading up to the attacks on the World Trade Center. Unfortunately, authorities both on the plane and in the airport didn't act on his claims and Woods wasn't contacted again to elaborate until after the attacks took place.
While on a flight from Boston's Logan Airport to Los Angeles, Woods was alone in first class with four other men, all of Middle Eastern descent. Woods noticed that during the six-hour flight, the men did not eat, drink, read or sleep. All four men spent the entire trip sitting upright, only occasionally deviating from position to speak in hushed tones to each other.
Woods mentioned his concerns to a flight attendant, who put him in touch with the first officer of the plane. Nothing more came of that discussion. Once he landed in L.A., Woods brought up what he had observed onboard to airport authorities. He was again turned away without immediate investigation.
Obviously Woods' observations alone weren't enough to set off alarms, but post-attack revelations prove he was on to something. Records later revealed that cars used by the hijackers were parked in Logan Airport on September 6, 9 and 10. Woods called the FBI on September 12 to recount what he had experienced. He spoke again with authorities on September 13, though details of his conversations with the FBI have remained private.
In a 2007 interview with Fox News, Woods claims to have gotten confirmation from sources other than the FBI that he was indeed on the same flight as members of the hijacking crew that acted on 9/11. -
mandatory.com
James Woods recounts Atta Hijacking Attempt before 9/11
According to actor James Woods, he was a passenger on a Boston to Los Angeles flight with four of the September 11th hijackers, in early August of 2001. Woods now contends the flight was a trial run by the terrorists that perpetrated the hijackings of September 11th, 2001.
TRANSCRIPT FROM THE INTERVIEW
WOODS: I was on a flight, without going into the details of what made me suspicious of these four men, although it would have been blatantly obvious to the most casual observer, I took it upon myself to go to the flight attendant and ask to speak to the pilot of the plane. The first officer came out. I reported to him that I felt that the four men, and I said, "Can you look over my shoulder and see who I'm talking about?" And he said, "Yeah." I said I think they're going to hijack this plane. I mean, everything they're doing, and I explained to him these details, which I've been asked to keep private, until whatever jurisdiction, you know -- whatever trials may take place, their behavior was such that I felt that they were going to hijack the plane.

I also said I'm very much aware of how serious it is to say on an American aircraft in flight the word hijack.
Later in the interview, Woods' describes his contact with the FBI after the 9/11 attacks:
WOODS: So they came in ( Woods Referring to the FBI ) And I said, "Look, I'm dying to know, were these the guys? And he said, "Well, we've had 36,000 tips in one day. And there's two of us and we're going to be at your house all this morning. So you can do the math, but we can't tell you." You know, so since then, I have identified for sure two of them as two of the terrorists.

O'REILLY: Really?

WOODS: Who actually were not on Flight 11, but one was on flight 175 and one was on flight 77. And I've been told unofficially, not by the FBI, but by someone else in a -- actually a higher level of government, believe it or not, just through a coincidence, through a mutual friend, that all four of them were terrorists involved.

O'REILLY: That is -- so it was basically a rehearsal, what these guys were doing?

WOODS: Right. But what's significant about this is that it was a rehearsal with four men. And I can't say it as a fact that they were the four, but I've been led to believe without going into the details of how, that they were on different flights. So the notion that they were separate cells when -- and this is tricky territory, but I think in the Moussaoui trial, there's going to be some contention that, you know, he was a soldier and didn't know what was going to happen...

O'REILLY: Right.

WOODS: ...until he stepped on the plane and then decided in a fit of good conscience not to be a terrorist anymore. In fact, the fact that these two people were identified by myself and other people, and were on the Boston-L.A. flight, and ended up dying on two other flights of the four flights on September 11 shows that they were...
James Woods Reported Suspicious Passengers to FBI
NY Daily News - 7/29/2009 - 9/11 families to get day in court with actor James Woods as possible witness
NOTE: Woods' story is yet one more example in a long string of apparent fabrications that came out of the Bush administration regarding forewarnings about the September 11th attacks. Although it has been over years since the 9/11 attacks, the public still deserves to know how an actor could apparently spot a terrorist plot, over the course of a three or four hour flight, when thousands of intelligence agencies and operatives could not. Maybe the truth will surface one day...but you shouldn't hold your breath. Lon
102 Minutes That Changed America
National Geographic: Inside 9/11 (Commemorative Edition)
Remembering 9/11: 10 Year Commemorative Collection
Spirit Rescue International™
Providing no-cost professional spiritual help, personal support and guidance
Take the first step towards genuine peace of mind
---------------
Sign up for the
Spirit Rescue International Newsletter
The Spirit Rescue International™ Haunted Help Forum
Discussion of paranormal and spiritual phenomena,
including peer support for those with questions or concerns

*Join Our Group On Facebook*
Join Eric Altman and Lon Strickler
*LIVE*
each Sunday at 8 PM ET as we go
Beyond the Edge!
--> Buy official 'Beyond the Edge Radio' gear <--
ANOMALIST BOOKS
Works on maverick science, unexplained mysteries, unorthodox theories, strange talents, and unexpected discoveries. Please check out their excellent and diverse catalog
"The latest news from beyond the mainstream"
Join Ben & Aaron for their weekly podcasts!
Check out Mysterious Universe Plus+ all access format!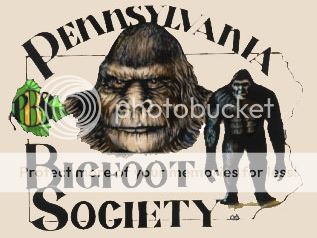 Click to submit a sighting report or encounter

Have you been looking for a great gift?
Free shipping - Bonded dealer - PCI certified
Labels: 9/11, conspiracy, new york city, terror attack
Have you had a close encounter or witnessed something unusual? Send us an email