Late in 2011 a video was posted on YouTube of an alleged 'cestial being' or 'winged humanoid' captured on a security camera in South Jakarta, Indonesia. Today I noticed an article about the video. Initially I ignored the incident but have now decided to present it here:
Video - Unknown Winged Creature Caught on Camera
Videos posted on YouTube are fascinating many as they show a mysterious burst of light that some say contains a "humanoid" figure inside.
One of the videos is narrated by a woman who explains the incident took place in Indonesia
. Text and timestamps on the video indicate Sept. 11, 2011 at Cilandak Town Square in South Jakarta.
The bright apparition initially comes down to the ground, and then jumps back up out of the closed-circuit camera's field of vision.
"You can actually see a humanoid moving," the narrator says, "what appears to be some type of wings or something that makes – I don't know what it is."
What are said to be security guards are seen rushing in with flashlights to investigate the scene.
"You see the security running to see what happened," she continues. "And you can see the pulsating. … It looks like a butterfly. … I think it's an extraterrestrial. An extraterrestrial means simply from another dimension so it doesn't have to be a negative thing right away."
As she slowed down the speed of the video, she noted, "You can see a humanoid surrounded by some type of wings and energy that is protecting it. … It's very strange. I almost want to say that it is extraterrestrials or when people come out of their body. That's the way we look like. … It's a humanoid. It's a man in there. I want to say that it's naked, it had no clothes. … Now it's facing us, and then it turns and faces to the right side. Whatever it is around him is pulsating."
A woman named Pramana Abbas mentioned the incident on the New Covenant Journal blog on Sept. 27: "My cousin was in Cilandak on that night and the people who witnessed it was talking about it the whole night. It's real. They saw this bright light coming down from the sky, hit the ground, then took off."
Commenters posting their thoughts on YouTube about the image run the gamut from the incident being a hoax to a divine appearance by an angel of God:
"Fake."
"Wow, perhaps it's an angel? Amazing footage if real!"
"What an unbelievable b.s. First of all, we have one static picture, on which picture of alleged "light being" is mounted. Nothing in that lobby moves except it. And then suddenly, after it disappears, we see a man in lower right quadrant of video who is walking by, who has suddenly appeared in almost middle of frame,coming from nowhere, apparently unbaffled by appearance of huge winged light creature in front of his undisplayed path. And creature illuminated entire floor of that building. Eh."
"This is a beautiful entity, not scary at all. Now I can understand what this wing phenomenon can be. It seems to be a transport vehicle, almost like a time chamber of light to carry ethereal spirits in for mobility. It seems that the wings turn into wormhole-like structures. I find this film of an angel just beautiful. Maybe it's an angel on a mission. Love."
"I am not surprised! Even Satan disguises himself as an angel of light."
"It's sad that there are so many that are so quick to dismiss something as fake simply because it threatens their comfort zone or belief system. There are endless possibilities in this Universe, including the very real possibility that everything we think is real in this dimension is nothing but an illusion, We have people who think our president is a U.S. citizen still, even with all the proof in the world that he isn't … but they can look at something like this and immediately call it fake." -
WND
Video - "Winged Being" Chased by Security Guards (Indonesia)
NOTE: So...what was it? I remember a similar anomaly filmed in Argentina several years ago...I don't remember reading what the conclusion to authenticity was for that. People claim to see celestial beings worldwide...is that what this was? I leave this one to you...Lon
Angels, Archangels and Angel Categories: What the Ancients Said
Celestial Being: How to Shift to Fifth Dimensional Living
Ascension: Connecting With the Immortal Masters and Beings of Light
Spirit Rescue International™
Providing no-cost professional spiritual help, personal support and guidance
Take the first step towards genuine peace of mind
---------------
Sign up for the
Spirit Rescue International Newsletter
The Spirit Rescue International™ Haunted Help Forum
Discussion of paranormal and spiritual phenomena,
including peer support for those with questions or concerns

*Join Our Group On Facebook*
Join Eric Altman and Lon Strickler
*LIVE*
each Sunday at 8 PM ET as we go
Beyond the Edge!
--> Buy official 'Beyond the Edge Radio' gear <--
ANOMALIST BOOKS
Works on maverick science, unexplained mysteries, unorthodox theories, strange talents, and unexpected discoveries. Please check out their excellent and diverse catalog
"The latest news from beyond the mainstream"
Join Ben & Aaron for their weekly podcasts!
Check out Mysterious Universe Plus+ all access format!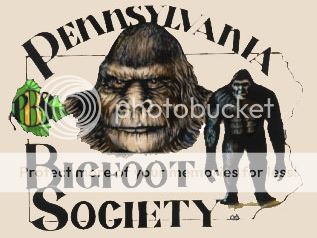 Click to submit a sighting report or encounter

Have you been looking for a great gift?
Free shipping - Bonded dealer - PCI certified
Labels: angels, celestial beings, Indonesia, paranormal, winged humanoid
Have you had a close encounter or witnessed something unusual? Send us an email