Eric and Lon catch up with our good friend author/lecturer
Bill Bean
. During the last segment of the show, we will open the phone lines and offer up prayer requests to those in need. If you know of someone in need of prayers, positive energy or healing thoughts please email them in advance to
beyondtheedgeradio@gmail.com
or call in during the show at 1-877-677-2858.
Bill Bean is a survivor of a violent haunting that took place in Maryland from 1970 to 1980 until the time he moved out. Bill's story does not end there. The evil that lived in the home he and his family moved into eventually tore his family apart. After surviving that ordeal and continuing to do battle with these evil forces, Bill went on to author two books
Dark Force
and
Delivered
.
Bill experienced the devastating loss of his parents, who along with other family members had suffered untimely deaths. Bill has endured many attacks and snares from the enemy and his minions over the course of his lifetime. Although these experiences nearly destroyed him, God had a plan for Bill to become the witness, warrior and humble servant that he is today. Bill's story is one of hope and restoration, that ministers healing, forgiveness, and deliverance. Bill has led many people back to God and has helped them to take their God given power back from the enemy. Bill Bean has positively impacted the lives of so many people from all walks of life.
Bill is anointed in the area of spiritual warfare and deliverance ministry that addresses anything from obsession and oppression of demonic spirits. Bill's ministry has reached thousands across the world. He has been widely published having authored two books
Dark Force
and
Delivered
.
Bill's story has been presented on Cornerstone TV, Discovery Channel, Coast to Coast AM Radio, Sy-Fi Channel, along with many other main stream media shows. He has given over 700 media interviews and is in demand for lectures interviews and appearances. Both his books,
Dark Force
and
Delivered
have made lasting impressions, touching and helping many over the last several years. Bill says "I'm a walking miracle from God and I can never thank him enough for his gift of deliverance and salvation.
In his book
Dark Force - The Terrifying and Tragic Story of the Bean Family
Bill Bean painfully describes in terrifying detail the events that tormented his family. As disturbing as some of the content in
Dark Force
is, there's a very powerful message of hope and faith that has affected many readers in a positive way.
Bill starred in a
Discovery Channel
broadcast about his story. The show aired on September 7, 2006 and is often shown during Bill's lectures. He's also appeared on such shows as
Coast to Coast, Discovery Channel, Syfy Channel, 21st Century Radio, Off the Record, The Sheena Metal Show, Roseanne, America Tonight, Real TV, X-Zone [Canada], Pulse Radio[UK], City Talk [UK], Philly Tonight, Fox 45 Cover Story, Encounters Radio, WARN Radio
and many others. Bill has been featured on TV news and has been written about in news papers and magazines.
Dark Force - The Terrifying and Tragic Story of the Bean Family
In his latest book called
Delivered
, the rest of the story is told.
"
Delivered
tells the rest of the story. I have had many different supernatural experiences in my adult life. I rejoice in the fact that I'm free from the evil that destroyed my family and tried to destroy me. GOD delivered me from all of it, and I can never thank HIM enough. After you read my books, I pray that you will draw closer to YHWH."
To learn more about Bill and his work visit his website at
www.billbean.net
.
Join Eric Altman and Lon Strickler each Sunday at 8 PM ET as we go
Beyond the Edge!
Call toll free 1-877-677-2858 during the live broadcast

Go to our Facebook page at Beyond the Edge - Facebook
Give A Gift They'll Never Forget!
Spirit Rescue International™
Providing no-cost professional spiritual help, personal support and guidance
Take the first step towards genuine peace of mind
---------------
Sign up for the
Spirit Rescue International Newsletter
The Spirit Rescue International™ Haunted Help Forum
Discussion of paranormal and spiritual phenomena,
including peer support for those with questions or concerns

*Join Our Group On Facebook*
Join Eric Altman and Lon Strickler
*LIVE*
each Sunday at 8 PM ET as we go
Beyond the Edge!
--> Buy official 'Beyond the Edge Radio' gear <--
ANOMALIST BOOKS
Works on maverick science, unexplained mysteries, unorthodox theories, strange talents, and unexpected discoveries. Please check out their excellent and diverse catalog
"The latest news from beyond the mainstream"
Join Ben & Aaron for their weekly podcasts!
Check out Mysterious Universe Plus+ all access format!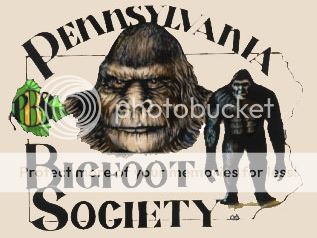 Click to submit a sighting report or encounter

Have you been looking for a great gift?
Free shipping - Bonded dealer - PCI certified
Labels: Beyond the Edge Radio, Bill Bean, deliverence, haunting
Have you had a close encounter or witnessed something unusual? Send us an email