I received this interesting email on Monday:
Good Evening,
The following events occurred late in summer of 1999 in suburban southern New Hampshire. As an adult I work at management level in the international disaster management field and have experienced some horrific tragedies. None of those can be compared to what I witnessed that evening.
I had tried to discuss what I saw with friends and family at the time, but was chuckled at and dismissed. The other witness denied that it happened. We have lost touch over the years so I can't be sure of his view of the incident as an adult. I only write this after reading some of your posts on humanoids and wondering if I really may have seen something unique.
I was driving my boyfriend home after a night out, and we were trying to extend the evening by loitering in his driveway. He lived in a very typical, late 60's suburb filled with ranches and split levels. The neighborhood was higher end middle class and very well lit. He and I were doing typical teen things when we noticed someone walking down the street; 3 or 4 blocks away. This caught our attention as this was not the town or neighborhood where being out after 10 was common. As he got closer we noticed something abnormal. Although his gait was slow and normal, there was something stomach turning about his shoulders. They were pivoting in a manner that humans shouldn't be able to move in swinging in circles and swinging over his head like there was no bone. The well lit streets allowed us to see his face, which was calm and unassuming. Just a man enjoying a late summer evening walk, with his arms out of their sockets. My boyfriend looked at me with tears in his eyes and asked if I could tell him what that was. I said that it was probably just some druggie....but that we should probably turn in. He ran inside and quickly bolted the door...I locked my car door and sped off in the opposite direction...when I had made it several blocks I glanced in my rearview mirror and he was gone.
My family home was 10 - 15 miles away on the other side of town. When I got home it was close to midnight. It was also in the days before it was common for 18 year olds to have cell phones so I had no way of calling home prior to my arrival. Despite the fact that it was only a 25 foot dash from my car to the front door I was so shaken that I laid on the horn until my parents came outside, thinking there was a major emergency. They were livid when I told them what had transpired.
To this day I can remember the experience as if it were yesterday. I can also recall how unnatural his movements were, and how chilling it was to watch him move.
I'll never be certain what I saw. I'm sure that it could have just been a drunk that somehow ended up in suburbia but I've never seen any intoxicated person move with such fluidity (his legs and torso) and with such jerky contortioned upper body movements. It simply doesn't compute.
I would love a second opinion on this and would be interested to hear if there have been any similar situations.
Thank you.
Regards,
K.T. - New Hampshire
NOTE: Can you relate a similar encounter? Feel free to forward to me at lonstrickler@phantomsandmonsters.com...Lon
60 YEARS OF NEGLECTED EVIDENCE: ANALYSIS OF GLOBAL HUMANOID ENCOUNTER REPORTS: 1946 - 2006
The Cryptoterrestrials: A Meditation on Indigenous Humanoids and the Aliens Among Us
Androids, Humanoids, and Other Folklore Monsters: Science and Soul in Science Fiction Films
Spirit Rescue International™
Providing no-cost professional spiritual help, personal support and guidance
Take the first step towards genuine peace of mind
---------------
Sign up for the
Spirit Rescue International Newsletter
The Spirit Rescue International™ Haunted Help Forum
Discussion of paranormal and spiritual phenomena,
including peer support for those with questions or concerns

*Join Our Group On Facebook*
Join Eric Altman and Lon Strickler
*LIVE*
each Sunday at 8 PM ET as we go
Beyond the Edge!
--> Buy official 'Beyond the Edge Radio' gear <--
ANOMALIST BOOKS
Works on maverick science, unexplained mysteries, unorthodox theories, strange talents, and unexpected discoveries. Please check out their excellent and diverse catalog
"The latest news from beyond the mainstream"
Join Ben & Aaron for their weekly podcasts!
Check out Mysterious Universe Plus+ all access format!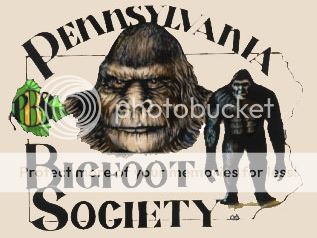 Click to submit a sighting report or encounter

Have you been looking for a great gift?
Free shipping - Bonded dealer - PCI certified
Labels: close encounter, high strangeness, humanoid, New Hampshire, reader submission
Have you had a close encounter or witnessed something unusual? Send us an email