There have been 3 separate small aircraft crashes within an 8 day period in Wayne County, Pennsylvania. All three accidents originated from different airports located in the central and southern sections of the county that has a population of approximately 52,000 residents. An Associated Press report from 5/14/12 follows:
-----
Octogenarian Walter "Scotty" Ogden had plenty of piloting experience, which is why friends and family were puzzled when he crashed his small airplane near his home on Sunday night.
It was the third airplane crash in Wayne County in less than two weeks.
Mr. Ogden, 86, crashed his single engine plane on a private grass runway in South Canaan Twp., suffering a bad bump on his head that had him hospitalized Sunday night.
His 16-year-old grandson, who was flying with him, was shaken up, but not injured, said family friend Andrew Berger.
Mr. Berger was one of the first on the scene of the crash. Seeing the bright yellow two-seat plane overhead at about 5 p.m., he went to the runway hoping to score a ride. Instead, the plane crashed, coming down so hard that it knocked off landing gear and then nosed into the ground. It looked like "an equipment malfunction" Mr. Berger said.
State police at Honesdale said family drove Mr. Ogden to Wayne Memorial Hospital where he was being treated for the head injury.
About two hours after the crash, a steady stream of people drove to the runway off Daniels Road, looking for an update on Mr. Ogden or to see the plane, which was cordoned off for federal investigators expected in the morning.
It was the third small plane crash in Wayne County this month.
On Wednesday, pilot Patrick Sheridan, 34, of Long Beach, N.Y., and Casey Falconer, 19, of Garden City Park, N.Y., were killed when the single-engine plane they were flying in struck trees upon takeoff from the Spring Hill Airport and crashed. A second passenger, Evan Kisseloff, 21, Ocean-side, N.Y., was treated at Geisinger Community Medical Center in Scranton, and released.
The first crash, on May 5 , claimed the life of Rock Hill, N.Y., resident Jeffrey Gilbert, 67. His Cessna 177 crashed at Cherry Ridge Airport.
NOTE: I talked to two people associated with two of the airports listed in the article. Neither would comment on the crashes other than to say that the FAA and NSTB are investigating. This is most likely an odd coincidence but I decided to post just in case something does develop...Lon
Thanks to Albert Rosales for the heads up!
Looking For A Great Gift Idea?
Donations can be accepted through PayPal - 'Donate' buttons are located below or on the blog or go to the PayPal homepage and send the donation to my user email - lonstrickler@phantomsandmonsters.com.

How much do you enjoy receiving 'Phantoms and Monsters'? Is it worth an offering of a few dollars for a daily dose of the strange and unusual occurrences in our world?

Spirit Rescue International™
Providing no-cost professional spiritual help, personal support and guidance
Take the first step towards genuine peace of mind
---------------
Sign up for the
Spirit Rescue International Newsletter
The Spirit Rescue International™ Haunted Help Forum
Discussion of paranormal and spiritual phenomena,
including peer support for those with questions or concerns

*Join Our Group On Facebook*
Join Eric Altman and Lon Strickler
*LIVE*
each Sunday at 8 PM ET as we go
Beyond the Edge!
--> Buy official 'Beyond the Edge Radio' gear <--
ANOMALIST BOOKS
Works on maverick science, unexplained mysteries, unorthodox theories, strange talents, and unexpected discoveries. Please check out their excellent and diverse catalog
"The latest news from beyond the mainstream"
Join Ben & Aaron for their weekly podcasts!
Check out Mysterious Universe Plus+ all access format!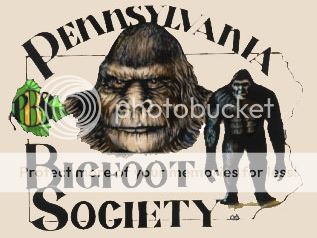 Click to submit a sighting report or encounter

Have you been looking for a great gift?
Free shipping - Bonded dealer - PCI certified
Labels: high strangeness, mystery, unexplained phenomena
Have you had a close encounter or witnessed something unusual? Send us an email