'Remote viewers' in Nevada help solve California murder
When practitioners of paranormal "remote viewing" gather here in June, they will enjoy a little more swagger than in the past.
Last year, a California court convicted a swindler of murder in a case that was solved partly, the lead police investigator said, with the help of remote viewing, a type of extrasensory perception (ESP) that was studied by the U.S. military starting in the 1970s as a way to gather intelligence.
Remote viewing calls for people to look at random numbers and letters and then let their mind wander, during which they will be able to conjure mental images of people, events and places.
Dozens of books have been written about remote viewing by those who were part of the government program, all of them talking about the government's funding of the Stargate program for some 20 years.
In 1979, during a discussion of remote viewing in the House Permanent Select Committee on Intelligence, Rep. Charlie Rose, D-N.C., surmised that "it seems to me a hell of a cheap radar system. And if the Russians have it and we don't, we're in serious trouble."
Military applications aside, others seek out remote viewers for reasons ranging from business interests to locating missing people.
•••
In 2006, Robert Knight, a Las Vegas-based photographer known in rock 'n' roll circles for concert photos and portraits of iconic guitarists, was worried that he hadn't heard from his close buddy, Stephen B. Williams, for more than a month and was concerned for his well-being. The two had been friends since childhood, and as Knight built a photography career around music, Williams became a successful DJ, pulling down $250,000 a year at a Denver radio station in the 1980s.
Knight, who said he became a student of paranormal sciences as a teenager after watching a flying saucer rise out of the water off a Hawaiian beach, turned to Angela Thompson Smith in 2006 for help in finding Williams.
He knew Smith as a teacher of remote viewing, and she apparently knew her stuff. From the late 1980s through 1992, she worked with Princeton University's Engineering Anomalies Research team. She then moved to Boulder City and became research coordinator for the Bigelow Foundation, which engaged in paranormal research for its founder, Robert T. Bigelow, owner of the Budget Suites of America chain and founder of Bigelow Aerospace.
Smith, who founded Nevada Remote Viewing Group in 2002, is one of the scheduled speakers when the International Remote Viewing Association gathers at Green Valley Ranch Resort to commemorate remote viewing's 40th anniversary. The keynote speaker: Dr. Christopher "Kit" Green, a former analyst at the CIA's Office of Scientific and Weapons Intelligence and the CIA contract monitor assigned to a significant remote viewing project conducted by the Stanford Research Institute.
When Knight came to her in 2006, Smith and six remote viewers she had trained went to work. They included a retired airline captain from Henderson; a retired U.S. Air Force nurse from Dayton, Ohio; a civilian Air Force contractor from Texas; a civil engineer from Virginia; a photographer from Baltimore, Md.; and a university librarian from Provo, Utah. Each was given a coordinate — a random series of letters and numbers — on which to focus.
The viewers each did from one to three remote viewing sessions of about an hour each. They were seeking information unknown at the time, working blind with only the random numbers and letters provided by Smith to focus on. Smith began the work with an initial viewing of the missing man, a follow-up viewing of the suspect's location, then a profile of the suspect. The other viewers helped seek possible accomplices and the location of the suspect after he fled.
The images they gleaned painted a picture of a body in water, perhaps in criss-crossed netting, near Catalina Island off the Southern California coast.
Knight didn't want to believe it.
He received Smith's report while in California on a photo job. That night in his hotel room, Knight's wife caught the tail end of a newscast about an unidentified body found off Catalina Island. He knew immediately it was his friend.
The next morning he called the county morgue.
"I know the identity of that body," he said.
The nonchalant voice on the other end of the phone sounded skeptical: "Oh, you do? And how would you know that?"
Knight said the body would be missing three fingers from its left hand, the result of an accident in ninth-grade shop class almost 50 years earlier.
The lady put him on hold, then came back. Indeed, the decomposed body was missing three fingers from the left hand.
Knight said his friend's body would not have been identified were it not for the help of Angela Smith and her team of remote viewers.
There's some truth to that, says the lead detective in the investigation of Williams' death.
"That's the crucial part of any murder investigation: (finding out) who the person is," said Sgt. Ken Clark of the Los Angeles County Sheriff's Department.
Clark said investigators might have identified the body without Knight's help, but it would have been very difficult.
Robert Knight
Launch slideshow »
"It was valuable in that Robert was able to identify Steve and tell about other things," Clark said. "How he came about that (information) was not something that we even explored."
In the ocean for two weeks, Williams' body was as badly decomposed as any Clark had seen as a homicide detective since 1998. (Although some websites erroneously attribute the body identification to another California resident, Clark verified Knight was the identifier.)
Clark remembers two phone calls that day — one from Knight and the other from sheriff's department Commander Charles "Sid" Heal, who told Clark to take the time to listen to Knight.
Heal, who retired in 2008 after almost 33 years of service, was head of the department's technology exploration program. The Los Angeles Times in 2007 described him as "a figure whose pursuit of improving policing through advanced technologies made him a national figure in law enforcement circles. Guys without last names from the CIA seek his advice."
Indeed, Heal's job at the end of his police career was to travel the world to find new technologies that could be applied to law enforcement.
"We all become critics, but some of the stuff literally stretched my mind," Heal said. "They say once it stretches, it never goes back to the way it was before."
One of those technologies was remote viewing. By the time the Williams case came around, Heal said he "had already become somewhat convinced" that remote viewing worked.
"I would certainly not throw it out," he said of information collected through remote viewing.
A friend of Knight's, retired Army Col. John Alexander, had called Heal to tell him about Knight and the remote viewers. Alexander, who is now retired and lives near Summerlin, explored the use of psychokinesis and psychic abilities to create better soldiers and enhance intelligence collection.
Clark remembers what Heal told him: "It's going to sound far-fetched, (but) I know these people and they're pretty damn accurate in what they have to say."
Clark doesn't seek out psychics. None are in his Rolodex.
"We stay away from that," he said.
But he had no problem listening.
"Frankly, I don't discredit anybody," he said.
Knight's information went beyond the body identification. He told police about a man named Harvey Morrow, a supposed investment adviser, who had befriended Williams and was investing Williams' money — a few million dollars — on his behalf.
Investigators looked into it and found that Morrow was stealing Williams' money. By now, after Williams' death, Morrow wasn't to be found.
Knight told detectives that remote viewers believed Morrow had fled to the British Virgin Islands. One of the viewers even sketched a boat with Morrow on board.
Both observations turned out to be accurate.
Clark said Morrow appeared to have no clue he was a suspect. He left the Caribbean for a job as a used car salesman in Montana — for a boss who was a former cop. He Googled Morrow and discovered he was sought for questioning in the Williams homicide.
Morrow was arrested and convicted in November and is now serving a life sentence without possibility of parole.
Did remote viewing really help break the case?
Critics of remote viewing say the practice isn't the most reliable, especially compared with human-to-human, on-the-ground intelligence. It has also proven difficult to reproduce remote viewing test results in the laboratory.
Physicist Hal Puthoff, one of the founders of the government's Stargate remote viewing program, isn't taken aback by skeptics.
"People seem to fall into two categories: those who have been intimately involved with the phenomenon and know it works, and those who haven't and know it can't," he said.
Smith said she is beyond answering questions about whether remote viewing works. She now is trying to understand why it works.
"It's not a matter of, 'Do I believe in remote viewing?' The intriguing questions now are how does it work and how can it be further developed?" she said.
For his part, Clark reaffirms that he isn't likely to seek out a psychic or remote viewer for assistance to aid in a murder case. Still, he doesn't discredit it, either.
"Who am I to judge?" he said.
The information provided by Knight and the remote viewers, he said, reached the level of, "Oh, wow, this is more than I expected." -
Joe Schoenmann - lasvegassun
Remote Viewing: The Complete User's Manual for Coordinate Remote Viewing
Tell Me What You See: Remote Viewing Cases from the World's Premier Psychic Spy
**********
The Gruesome History of Eating Corpses as Medicine
The last line of a 17th century poem by John Donne prompted Louise Noble's quest. "Women," the line read, are not only "Sweetness and wit," but "mummy, possessed."
Sweetness and wit, sure. But mummy? In her search for an explanation, Noble, a lecturer of English at the University of New England in Australia, made a surprising discovery: That word recurs throughout the literature of early modern Europe, from Donne's "Love's Alchemy" to Shakespeare's "Othello" and Edmund Spenser's "The Faerie Queene," because mummies and other preserved and fresh human remains were a common ingredient in the medicine of that time. In short: Not long ago, Europeans were cannibals.
Noble's new book,
Medicinal Cannibalism in Early Modern English Literature and Culture (Early Modern Cultural Studies)
and another by Richard Sugg of England's University of Durham,
Mummies, Cannibals and Vampires: the History of Corpse Medicine from the Renaissance to the Victorians
reveal that for several hundred years, peaking in the 16th and 17th centuries, many Europeans, including royalty, priests and scientists, routinely ingested remedies containing human bones, blood and fat as medicine for everything from headaches to epilepsy. There were few vocal opponents of the practice, even though cannibalism in the newly explored Americas was reviled as a mark of savagery. Mummies were stolen from Egyptian tombs, and skulls were taken from Irish burial sites. Gravediggers robbed and sold body parts.
"The question was not, 'Should you eat human flesh?' but, 'What sort of flesh should you eat?' " says Sugg. The answer, at first, was Egyptian mummy, which was crumbled into tinctures to staunch internal bleeding. But other parts of the body soon followed. Skull was one common ingredient, taken in powdered form to cure head ailments. Thomas Willis, a 17th-century pioneer of brain science, brewed a drink for apoplexy, or bleeding, that mingled powdered human skull and chocolate. And King Charles II of England sipped "The King's Drops," his personal tincture, containing human skull in alcohol. Even the toupee of moss that grew over a buried skull, called Usnea, became a prized additive, its powder believed to cure nosebleeds and possibly epilepsy. Human fat was used to treat the outside of the body. German doctors, for instance, prescribed bandages soaked in it for wounds, and rubbing fat into the skin was considered a remedy for gout.
Blood was procured as fresh as possible, while it was still thought to contain the vitality of the body. This requirement made it challenging to acquire. The 16th century German-Swiss physician Paracelsus believed blood was good for drinking, and one of his followers even suggested taking blood from a living body. While that doesn't seem to have been common practice, the poor, who couldn't always afford the processed compounds sold in apothecaries, could gain the benefits of cannibal medicine by standing by at executions, paying a small amount for a cup of the still-warm blood of the condemned. "The executioner was considered a big healer in Germanic countries," says Sugg. "He was a social leper with almost magical powers." For those who preferred their blood cooked, a 1679 recipe from a Franciscan apothecary describes how to make it into marmalade.
Rub fat on an ache, and it might ease your pain. Push powdered moss up your nose, and your nosebleed will stop. If you can afford the King's Drops, the float of alcohol probably helps you forget you're depressed—at least temporarily. In other words, these medicines may have been incidentally helpful—even though they worked by magical thinking, one more clumsy search for answers to the question of how to treat ailments at a time when even the circulation of blood was not yet understood.
However, consuming human remains fit with the leading medical theories of the day. "It emerged from homeopathic ideas," says Noble. "It's 'like cures like.' So you eat ground-up skull for pains in the head." Or drink blood for diseases of the blood.
Another reason human remains were considered potent was because they were thought to contain the spirit of the body from which they were taken. "Spirit" was considered a very real part of physiology, linking the body and the soul. In this context, blood was especially powerful. "They thought the blood carried the soul, and did so in the form of vaporous spirits," says Sugg. The freshest blood was considered the most robust. Sometimes the blood of young men was preferred, sometimes, that of virginal young women. By ingesting corpse materials, one gains the strength of the person consumed. Noble quotes Leonardo da Vinci on the matter: "We preserve our life with the death of others. In a dead thing insensate life remains which, when it is reunited with the stomachs of the living, regains sensitive and intellectual life."
The idea also wasn't new to the Renaissance, just newly popular. Romans drank the blood of slain gladiators to absorb the vitality of strong young men. Fifteenth-century philosopher Marsilio Ficino suggested drinking blood from the arm of a young person for similar reasons. Many healers in other cultures, including in ancient Mesopotamia and India, believed in the usefulness of human body parts, Noble writes.
Even at corpse medicine's peak, two groups were demonized for related behaviors that were considered savage and cannibalistic. One was Catholics, whom Protestants condemned for their belief in transubstantiation, that is, that the bread and wine taken during Holy Communion were, through God's power, changed into the body and blood of Christ. The other group was Native Americans; negative stereotypes about them were justified by the suggestion that these groups practiced cannibalism. "It looks like sheer hypocrisy," says Beth A. Conklin, a cultural and medical anthropologist at Vanderbilt University who has studied and written about cannibalism in the Americas. People of the time knew that corpse medicine was made from human remains, but through some mental transubstantiation of their own, those consumers refused to see the cannibalistic implications of their own practices.
Conklin finds a distinct difference between European corpse medicine and the New World cannibalism she has studied. "The one thing that we know is that almost all non-Western cannibal practice is deeply social in the sense that the relationship between the eater and the one who is eaten matters," says Conklin. "In the European process, this was largely erased and made irrelevant. Human beings were reduced to simple biological matter equivalent to any other kind of commodity medicine."
The hypocrisy was not entirely missed. In Michel de Montaigne's 16th century essay "On the Cannibals," for instance, he writes of cannibalism in Brazil as no worse than Europe's medicinal version, and compares both favorably to the savage massacres of religious wars.
As science strode forward, however, cannibal remedies died out. The practice dwindled in the 18th century, around the time Europeans began regularly using forks for eating and soap for bathing. But Sugg found some late examples of corpse medicine: In 1847, an Englishman was advised to mix the skull of a young woman with treacle (molasses) and feed it to his daughter to cure her epilepsy. (He obtained the compound and administered it, as Sugg writes, but "allegedly without effect.") A belief that a magical candle made from human fat, called a "thieves candle," could stupefy and paralyze a person lasted into the 1880s. Mummy was sold as medicine in a German medical catalog at the beginning of the 20th century. And in 1908, a last known attempt was made in Germany to swallow blood at the scaffold.
This is not to say that we have moved on from using one human body to heal another. Blood transfusions, organ transplants and skin grafts are all examples of a modern form of medicine from the body. At their best, these practices are just as rich in poetic possibility as the mummies found in Donne and Shakespeare, as blood and body parts are given freely from one human to another. But Noble points to their darker incarnation, the global black market trade in body parts for transplants. Her book cites news reports on the theft of organs of prisoners executed in China, and, closer to home, of a body-snatching ring in New York City that stole and sold body parts from the dead to medical companies. It's a disturbing echo of the past. Says Noble, "It's that idea that once a body is dead you can do what you want with it." -
Maria Dolan is a writer based in Seattle. Her story about Vaux's swifts and their disappearing chimney habitat appeared on Smithsonian.com in November 2011.
**********
Elva Zona Heaster: The Ghost Who Helped Solve Her Own Murder
One January afternoon in 1897, Erasmus (aka Edward) Shue, a blacksmith, sent his neighbor's young boy to see if Elva, Shue's wife of three months, needed anything from the market. When the neighbor boy walked through the front door of the Shues' rural Greenbrier County, West Virginia, log house, he found Elva's lifeless body at the foot of the stairs. The boy stood for a moment looking at the woman, not knowing what to make of the scene. Her body was stretched out straight with her legs together. One arm was at her side and the other rested across her chest. Her head was tilted to one side.
At first he thought that the woman was simply asleep on the floor. He stepped toward her, quietly calling, "Mrs. Shue?" When she didn't respond, he panicked and bolted from the house. He told his mother what he had found and she summoned the local doctor and coroner, George W. Knapp.
Knapp didn't get to the Shues' house for almost an hour. By the time he arrived, Shue had already gotten home, carried his wife's body up to the bedroom, washed and dressed her, and laid her out on the bed. He'd prepared her body for burial in a high-necked dress with a stiff collar and placed a veil over her face. Knapp went about examining the body, Shue cradling his wife's head and crying the whole while. When Knapp attempted to examine Elva's neck and head, Shue became agitated. Knapp didn't want to provoke him any further, so he left. He'd found nothing amiss with the body parts he had examined and had also been treating Elva for a few weeks prior, so he listed the cause of death as "everlasting faint" and then changed it to "complications from pregnancy."
Elva's body was taken to her childhood home of Little Sewell Mountain and buried, but not before a bizarre funeral where her widower acted erratically. He paced by the casket, fiddling with Elva's head and neck. In addition to the collar and the veil, he covered her head and neck with a scarf. It didn't match her burial dress, but Shue insisted that it was her favorite and that she would have wanted to be buried in it. He also propped her head up, first with a pillow and then a rolled up cloth. It was certainly strange, but most guests likely chalked it up to the grieving process. Shue was generally liked and regarded without suspicion by everyone in town.
Mother-in-Law's Intuition
Everyone, that is, except Mary Jane Heaster, Elva's mother. She had never liked Shue, and even without evidence, she was convinced that he had murdered her daughter. If only Elva could tell her what happened, she thought. She decided to pray for Elva to somehow come back from the dead and reveal the truth about her death. She prayed every evening for weeks, until finally her prayer was answered.
Heaster claimed her daughter appeared to her in a dream four nights in a row to tell her story. Supposedly, the spirit appeared first as a bright light, gradually taking a human form and filling the room with a chill. Elva's ghost confessed to her mother that Shue cruelly abused her, and one night attacked her in a rage when he thought that she hadn't made any meat for his dinner. He had broken her neck, the ghost said as it turned its head completely around. Then the ghost turned and walked away, disappearing into the night while staring back at her mother.
Heaster went to the local prosecutor, John Preston, and spent the afternoon at his office trying to get him to reopen the case. Whether Preston believed her story about the ghost, we don't know, but Heaster was persistent and convincing enough that he began asking questions around town. Shue's neighbors and friends told Preston about the man's strange behavior at the funeral, and Dr. Knapp admitted that his examination had been incomplete.
It was enough for Preston to justify an order for a complete autopsy, and a few days later, the body was exhumed despite Shue's objections. Knapp and two other doctors laid the body out in the town's one-room schoolhouse to give it a thorough examination. A local newspaper, The Pocahontas Times, later reported that, "On the throat were the marks of fingers indicating that she had been choken [sic]; that the neck was dislocated between the first and second vertebrae. The ligaments were torn and ruptured. The windpipe had been crushed at a point in front of the neck."
It was clear Elva's death was not natural, but there was no evidence pointing to the killer, and no witnesses. Shue's strange behavior since Elva's death stuck in Preston's mind and cast some suspicion on him. At the same time, Elva's mother had described exactly how her daughter was killed before the autopsy was performed. Maybe she'd done it, and the ghost story was an elaborate plot to frame Shue.
Skeletons in Shue's Closet
Preston continued to investigate and began looking into Shue's past. He learned that Shue had been married twice before. The first ended in divorce while Shue was in prison for stealing a horse. That wife later told police that Shue was extremely violent and beat her frequently while they were married. His second marriage ended after just eight months with the mysterious death of the wife. In between these marriages, Shue boasted in prison that he planned to marry seven women in his lifetime. The previous wife's mysterious death and Shue's history of abuse were circumstantial, but enough for Preston to bring him to trial.
Mary Jane Heaster was the prosecution's star witness, but Preston wanted to avoid the issue of her ghostly sightings, since Elva's story as relayed by her mother might be objected to as hearsay by the defense. Perhaps hoping to prove her unreliable, Shue's lawyer questioned Heaster extensively about the ghost's visits on cross-examination. The tactic backfired, with Heaster refusing to waver in her account despite intense badgering by the lawyer. Many people in the community, if not the jury, seemed to believe Heaster's story, and Shue did himself no favors taking the stand in his own defense, rambling and appealing to the jury "to look into his face and then say if he was guilty." The Greenbrier Independent reported that his "testimony, manner, and so forth, made an unfavorable impression on the spectators." The jury deliberated for just an hour and ten minutes before returning a guilty verdict.
Shue was sentenced to life in prison, but died soon after as epidemics of measles and pneumonia tore through the prison in the spring of 1900. Mrs. Heaster lived until 1916, and never recanted her story about Elva's ghost. Maybe her story swayed the jury and won the case. Maybe it didn't. Maybe her daughter spoke to her from beyond the grave, maybe the ghost was all in Heaster's head, or maybe it was a strategic lie. But no matter who saw or believed what, without the ghost story, Heaster may have never gone to Preston, and Shue might not have gone to trial.
A historical marker in Greenbrier County commemorates Elva's death and the unusual court case that followed, noting that this was the "only known case in which testimony from [a] ghost helped convict a murderer. -
MentalFloss
Haunted West Virginia: Ghosts and Strange Phenomena of the Mountain State (Haunted Series)
True West Virginia Ghost Stories
**********
The mystery behind the ghost activity at Summerwind Mansion in Wisconsin
'Haunted house' couple loses on 'People's Court'
Chip Coffey demystifies the paranormal with new book
Submitted Story: Grey Entity Haunting
Old train station in downtown Phoenix has ghost
Investigating hauntings in Marquette
Spooky occurrences at Lancaster County, PA restaurant
5 Facts You Probably Didn't Know about Dreams
'Humans can use their own brain power to read other people'
Chilling image of Myra Hindley sent a shiver down the spine when it appeared on a family's fridge
Poltergeist Scratches
Margie Profet: a controversial scientist who went missing
Click on this - NDEs
Agressive Ghost in Fourteenth-Century Germany
Government Psychic Spies and Extraterrestrials
Scotland's specters: Haunted castles
The Riddle of the Missouri Mystery Mound
Ginger Snaps: Are People with Red Hair More Sensitive to the Paranormal?
Scientific Evidence Proves Why Healers See The 'Aura' Of People
Is the Edgar Allan Poe house haunted?
Paranormal spirits put twist on Boston pole dancer's classes
Haunted Earth Video - The Haunted House Chronicles 0.3 - Real Paranormal
Hungry Ghosts
Rolling Hills Asylum Shadowman
Will an angry ghost hurt us?
Spirit Rescue International™
Providing no-cost professional spiritual help, personal support and guidance
Take the first step towards genuine peace of mind
---------------
Sign up for the
Spirit Rescue International Newsletter
The Spirit Rescue International™ Haunted Help Forum
Discussion of paranormal and spiritual phenomena,
including peer support for those with questions or concerns

*Join Our Group On Facebook*
Join Eric Altman and Lon Strickler
*LIVE*
each Sunday at 8 PM ET as we go
Beyond the Edge!
--> Buy official 'Beyond the Edge Radio' gear <--
ANOMALIST BOOKS
Works on maverick science, unexplained mysteries, unorthodox theories, strange talents, and unexpected discoveries. Please check out their excellent and diverse catalog
"The latest news from beyond the mainstream"
Join Ben & Aaron for their weekly podcasts!
Check out Mysterious Universe Plus+ all access format!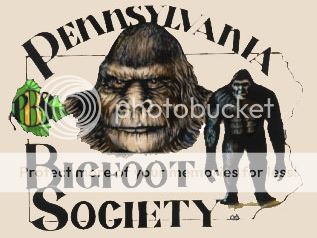 Click to submit a sighting report or encounter

Have you been looking for a great gift?
Free shipping - Bonded dealer - PCI certified
Labels: esoteric, Esoterica, ghosts, metaphysical, paranormal, remote viewing
Have you had a close encounter or witnessed something unusual? Send us an email