This is the latest upgrade to the M.K.Davis 'Creek Walker Bigfoot'...a supposed white Bigfoot captured on video. This offering is said to be presented in HD...it may be a higher pixel ratio instead. Nonetheless, the new video does show something unique.
Click for video - Creek Walker Muscle Definition
Click for video - Step-by-Step - Creek Walker
Click for video - Unusual Walk
I have zoomed and attempted to clarify a few screen captures.
In my opinion, if this is an example of a Bigfoot then I would venture to say that this is NOT a terrestrial being. The movement and relative head to body size is much different that we have been lead to believe. In my personal experience, the being I encountered was very similar in shape to this example. Its movements were more human-like and the head to body size ratio was also similar to that of humans.
It is my belief that the genre of Bigfoot and unknown hominids are, in fact,
cryptoterrestrial / interdimensional
and not natural creatures...and possible from another dimension or time. These images are remarkable and add proof that the Bigfoot community needs to start thinking 'outside the box' as to the real origin of these creatures. I'd be interested in your comments...Lon
Evil Empire Of The ETs And The Ultra-Terrestrials: Conspiracy Reader Presents
The Cryptoterrestrials: A Meditation on Indigenous Humanoids and the Aliens Among Us
Looking For A Great Gift Idea?
Spirit Rescue International™
Providing no-cost professional spiritual help, personal support and guidance
Take the first step towards genuine peace of mind
---------------
Sign up for the
Spirit Rescue International Newsletter
The Spirit Rescue International™ Haunted Help Forum
Discussion of paranormal and spiritual phenomena,
including peer support for those with questions or concerns

*Join Our Group On Facebook*
Join Eric Altman and Lon Strickler
*LIVE*
each Sunday at 8 PM ET as we go
Beyond the Edge!
--> Buy official 'Beyond the Edge Radio' gear <--
Help keep 'Phantoms and Monsters' free for all readers!
ANOMALIST BOOKS
Works on maverick science, unexplained mysteries, unorthodox theories, strange talents, and unexpected discoveries. Please check out their excellent and diverse catalog
"The latest news from beyond the mainstream"
Join Ben & Aaron for their weekly podcasts!
Check out Mysterious Universe Plus+ all access format!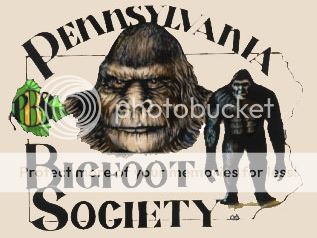 Click to submit a sighting report or encounter

Have you been looking for a great gift?
Free shipping - Bonded dealer - PCI certified
Labels: alien, bigfoot, cryptoterrestrial, hominids, sasquatch, ultraterrestrials
Have you had a close encounter or witnessed something unusual? Send us an email