I received the following email on Sunday May 20th:
I just had a strange encounter and immediately jumped on my computer to try to learn more about it and I found your site.
I walked into the kitchen to get breakfast and when I looked out the window I saw a large black bird running/flying (sort of like a chicken or how a duck/goose runs on water before it takes flight) towards the house, directly toward the window. It ran/flapped straight toward the house and out of my view when it got too close to the house to see. I've never seen a bird like this anywhere. It sort of reminded me of a turkey vulture, but it was NOT one of those. It was about the size of a medium sized dog, with huge wings. It scared the shit out of me, but I needed to know what I had seen. I've had sightings of weird things in the past few months, but I've always just thought I was making things up and had an active imagination. This was much more real and was NOT something I had just imagined. So despite being scared, I ran to the kitchen door to look outside towards the area under the window where I last saw the bird. As soon as I opened the inside door I saw, through the storm-door window, a hummingbird flit up from the area below the kitchen window, towards the window of the door I was standing at, not necessarily towards me, but near me, and then off around the side of the house. After the hummingbird flew away, I opened the storm-door and looked under the kitchen window. I didn't see anything there. I don't know where this large bird could have escaped so quickly, if it had not simply disappeared or shape-shifted into the hummingbird. The speed at which it was running/flying toward the house was also odd, b/c it didn't slow down (in fact it seemed to go faster) upon approaching the house, but it didn't hit the house.
Regarding the other occurrences I've had over the past few months, if they have any bearing to this (which I think they might), have been VERY brief sightings of large black animals or "people" dressed in black. Every time I have seen these creatures, I have been in my car, stopped at a light or stop sign. I'll scan my surroundings (as you normally do when driving) and I'll see something in my periphery, but when I look again, it's gone. I've tried to attribute it to an active imagination, but the idea that these sightings might be real is still in my head. One time I started to pull out to turn left and saw something large and black approaching the front right of the car that I hadn't seen a few moments ago. I slammed on my breaks b/c I thought I was going to hit it, but when I looked again there was nothing there. I swear something was there and it just disappeared, as if looking at it directly had some bearing on whether or not it could be seen. Like I can only view these things in the periphery of my vision. My husband was in the car with me at the time and he thought I was crazy. He didn't see anything. The fact that I've been in my car every time gives me the feeling like I am being followed, since it hasn't happened just near my house. Although they have all been within ~5 miles of my house.
I read that hummingbirds can be a messenger between the worlds/dimensions. But I read nothing about an animal shape-shifting into a hummingbird. Could the large bird and the hummingbird have been two separate entities? Possibly the hummingbird warning me of this other creature? I've read that hummingbirds can be a "power animal" that can signal that one needs "to cleanse yourself spiritually from the parasites that are trying to steal your energy." Could this other being(s) be something that is trying to harm me/steal my energy?
Almost all of my searches have also pointed to webpages that talk about a creature called a
Pooka
. Could this be what I saw earlier? What I occasionally have seen when in my car? People say they are one of the most feared creatures. I don't want to fear this thing, but I wonder if I need to be more cautious than I have. I'm also a little worried since I opened the house door to try to find this bird, in case that may have signaled some sort of invitation to enter.
Thank you in advance for any help you may be able to provide.
A - (From Ohio)
NOTE: OK folks...what are your thoughts on these sightings? Lon
The Pooka and the Paranormal
The Real Men In Black: Evidence, Famous Cases, and True Stories of These Mysterious Men and their Connection to UFO Phenomena
Casebook on the Men In Black
Spirit Rescue International™
Providing no-cost professional spiritual help, personal support and guidance
Take the first step towards genuine peace of mind
---------------
Sign up for the
Spirit Rescue International Newsletter
The Spirit Rescue International™ Haunted Help Forum
Discussion of paranormal and spiritual phenomena,
including peer support for those with questions or concerns

*Join Our Group On Facebook*
Join Eric Altman and Lon Strickler
*LIVE*
each Sunday at 8 PM ET as we go
Beyond the Edge!
--> Buy official 'Beyond the Edge Radio' gear <--
ANOMALIST BOOKS
Works on maverick science, unexplained mysteries, unorthodox theories, strange talents, and unexpected discoveries. Please check out their excellent and diverse catalog
"The latest news from beyond the mainstream"
Join Ben & Aaron for their weekly podcasts!
Check out Mysterious Universe Plus+ all access format!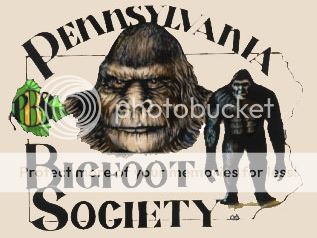 Click to submit a sighting report or encounter

Have you been looking for a great gift?
Free shipping - Bonded dealer - PCI certified
Labels: high strangeness, Men In Black, paranormal, shadow people, unexplained phenomena
Have you had a close encounter or witnessed something unusual? Send us an email