Is this a female Bigfoot holding a juvenile?
Listen to the interview -
"Sasquatch Lives?" Interviews Lupe Mendoza About his 2011 BF Sighting
**********
Navy: We're 4 Years Away From Laser Guns on Ships
The dream of sailors, nerds and sailor-nerds everywhere is on the verge of coming true, senior Navy technologists swear. Within four years, they claim they'll have a working prototype of a laser cannon, ready to place aboard a ship. And they're just months away from inviting defense contractors to bid on a contract to build it for them.
"Subsonic cruise missiles, aircraft, fast-moving boats, unmanned aerial vehicles" — Mike Deitchman, who oversees future weapons development for the Office of Naval Research, promises Danger Room that the Navy laser cannons just over the horizon will target them all.
Or they will be, if ONR's plans work out as promised — not exactly a strong suit of proposed laser weapons over the decades. (Note the decided lack of blast at your side.) First step in reaching this raygun reality: Finish up the paperwork. "The contract will probably have options go through four years, but depending on which laser source the vendors pick, we may be able to demo something after two years," says Roger McGiness, who works on laser tech for Deitchman. "Our hope afterwards is to move to acquisition." Continue reading at
wired
**********
Grave-digger rescued from hole he just dug
A bungling grave-digger had to be rescued by firefighters when he stood back to admire his handiwork - and fell straight down the six-foot deep hole he'd just dug.
Stefan Faerber, 55 - from Deutschlandsberg, Austria - managed to dial 999 from the bottom of the grave despite and injured back and fractured skull.
"He said he had just stepped back to look at the sides when the ground disappeared underneath him and he fell straight into the hole. He was in a lot of pain and couldn't climb out," said one firefighter.
A police spokesman confirmed: "It was his last job of the day so he's lucky he had his phone with him to call for help - or he might have spent a very uncomfortable night next to some of his previous customers." -
croatiantimes
**********
Our local Batman pulled over by police
Police pulled a man over on Route 29 in Silver Spring, Maryland, last week because of a problem with his plates. This would not ordinarily make international news, but the car was a black Lamborghini, the number plate was the Batman symbol, and the driver was Batman, dressed head-to-toe in his full superhero uniform.
Jokers soon emerged. ''Let him do his job,'' one wrote. ''Batman has expensive taste,'' said another. Others had questions, such as: ''Did they make him take off his mask?''
No, they didn't. Even Montgomery County police honour a superhero code of conduct, just like Howard County officers who once helped him with a flat bat tire.
Batman told officers his real name was not Bruce Wayne but Lenny B. Robinson, and his real plates were in the car. (He was not booked then, but has been before for a heavy bat foot.)
Batman is a businessman from Baltimore County, who visits sick children in hospitals, handing out Batman paraphernalia to up-and-coming superheros who first need to beat cancer and other diseases.
Batman is 48. He is a self-made success and recently sold, for a pile of cash, a commercial cleaning business that he started as a teenager. He became interested in Batman through his son Brandon, who was obsessed with the caped crusader when he was little. ''His obsession became my obsession,'' he said.
NOTE: this guy lives in my neck of the woods...seen the Caped Crusader whiz by once. Lon
**********
Skull stolen from Hell's Gate Cemetery in South Carolina
Police are searching for the vandals who opened a grave at a Spartanburg, South Carolina cemetery and stole a skull.
Police believe someone opened the grave at Oakwood Cemetery and took the skull on Monday.
The grave site was still in disarray on Wednesday.
The headstone and cinder blocks were strewn around the area.
The casket was partially exposed, and it was apparent that someone deliberately chipped away the cement seal over it.
The lid of the casket was also askew.
There are graves dating back to the 1800s in Oakwood Cemetery, but the grave that was desecrated on Monday is from the 1960s.
The cemetery is infamous in the paranormal community.
It is often referred to as "Hell's Gates Cemetery" or simply as "Hell's Gates."
The origin of the name is not clear, but it appears in many references to the cemetery.
People have reported seeing unexplained mists and apparitions, hearing voices and having problems with electronic devices while in the cemetery, and paranormal investigators list Oakwood/Hell's Gates on many Internet sites as a place of unexplained activity.
The South Carolina Paranormal Investigations website has a warning about the cemetery that says:"Do not, and I repeat -- do not -- go here alone or at dark... There have been several encounters with very hostile Satanists." -
ksdk
Spirit Rescue International™
Providing no-cost professional spiritual help, personal support and guidance
Take the first step towards genuine peace of mind
---------------
Sign up for the
Spirit Rescue International Newsletter
The Spirit Rescue International™ Haunted Help Forum
Discussion of paranormal and spiritual phenomena,
including peer support for those with questions or concerns

*Join Our Group On Facebook*
Join Eric Altman and Lon Strickler
*LIVE*
each Sunday at 8 PM ET as we go
Beyond the Edge!
--> Buy official 'Beyond the Edge Radio' gear <--
Help keep 'Phantoms and Monsters' free for all readers!
Read Lloyd Pye's New eBook Novel "Big"
ANOMALIST BOOKS
Works on maverick science, unexplained mysteries, unorthodox theories, strange talents, and unexpected discoveries. Please check out their excellent and diverse catalog
"The latest news from beyond the mainstream"
Join Ben & Aaron for their weekly podcasts!
Check out Mysterious Universe Plus+ all access format!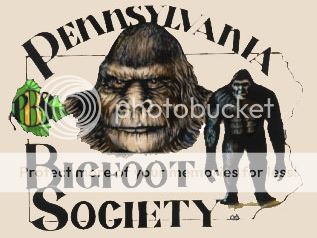 Click to submit a sighting report or encounter

Have you been looking for a great gift?
Free shipping - Bonded dealer - PCI certified
Labels: alternative news, bizarre, breaking news, fortean, oddball
Have you had a close encounter or witnessed something unusual? Send us an email