Alien encounter in Udine, Italy
Unedited report:
I heard the notice at news, in these days in Italy many people are talking about this incredible event. Leonard d'Andrea (the main witness), 24 years, a chemical worker who lives in Codroipo, is returning from Palmanova to Codropio. It's around 23.20 - as he says himself - when he arrives at the new roundabout at Mortegliano (Udine). There are some cars parked. The young man gets out, and... "Before me there was a strange creature that walked along the road. He was tall, very tall, maybe 4 metres (11 feet). I took the torch and I've enlightened him, and I've saw, because it was from behind, that in the back of the legs he was like a tangle of tendons. he head had a rounded shape and with a cone. I tried to call and take pictures, but the phone was useless. This "creature" walked down the street oblivious to the cars. The one who preceded me had a family on board and the mother was trying to conceal the heads of two children for fear of frightening. Suddenly, when he saw a car from the direction of Codroipo and started flashing and honking, the "creature" has vanished into the darkness. I hope that the other witnesses will come in tv to talking about the fact."

Leonard d'Andrea was in TV on 23th February 2012 at the TV program "Fatti Vostri" on Canal "Rai Due". You can find the interview on YouTube. The illustration I sent, it's the description of Leonard's memories.
**********
Warning over watermelon-sized pine cones
A council in eastern Victoria, Australia, has issued a warning about potentially dangerous pine cones falling from a tree in the town of Warragul.
The 120-year-old heritage-listed bunya pine in the grounds of the Courthouse Hotel has been dropping huge pine cones.
The Baw Baw Council says they weigh up to 10 kilograms each. Mayor Diane Blackwood says the cones are potentially lethal. These things are enormous," she said.
"They are the size of a watermelon, falling literally out of the sky from potentially 20 metres high. So you wouldn't want to be under one, I tell you." The area was cordoned off while council workers removed the remaining pine cones.
**********
Ricky D update....
Ricky D stated today that he has a team in Oklahoma investigating the location where Dr. Melba Ketchum observed a Bigfoot in 1995. Ricky D's keen tracking and research skills have enabled him to pinpoint the location after Dr. Ketchum made the following comments:
"Yes, I do know about them now. I am glad I didn't see them until after most of the data was in. I needed to prove it scientifically to myself first as a former skeptic before hitting the field so to speak and actually observing them. I had no fear, the ones I encountered were peaceful and gentle. I keep going back, I know why so many people love doing this now."
- Dr. Melba Ketchum
"The post that Arla put on my wall is true. I know her, but have not been to OK since 1995. My sighting is not a big deal. I saw one silhouetted between me and a white gooseneck trailer in bright moonlight at about 25 yds. It was about 10 feet tall as it walked by. I saw eyeshine from 1 nearby. I was alone at the time. I don't ever take cameras in case it scares them off. Not trying to prove anything here and do not care if I am believed or not. The DNA takes care of that for me. I should not have even brought it up. Any investigation on my part is purely to satisfy my curiousity (which got me into this in the first place), for my enjoyment and edification and no other reason."
- Dr. Melba Ketchum
Stay tuned for further updates...
**********
Jeffrey Dahmer Walking Tour: New Tourist Attraction In Milwaukee Upsets Residents
A planned walking tour of the Milwaukee haunts where serial killer Jeffrey Dahmer trolled for victims has drawn protests from victims' family members and others, prompting online deal-maker Groupon to cancel its promotion for discounted tickets.
Critics of the tour, including family members of some of the young men Dahmer murdered, say the it is an attempt to exploit an ugly part of the city's history and want it stopped before the first sightseers hit the sidewalks.
But tour-organizer Bam Marketing and Media has said it's not deterred. Each of the company's first two trips through the Walker's Point neighborhood, scheduled for Saturday, had nearly reached the 20-person capacity by Thursday, said spokeswoman Amanda Morden.
Walker's Point Association president Victor Ray said Saturday, or any day in the near future, is too soon. Dahmer's crimes are just two decades old and many of his victims' family members are still around, he said.
"I just don't think this is the right timing," Ray said. "And a tour of the area is not the right thing to do. It's sensationalism in its finest."
Dahmer, a chocolate factory worker, spent years frequenting Walker's Point-area gay bars. He was arrested in 1991 and admitted killing 17 young men, some of whom he mutilated and cannibalized. He was serving life prison sentences when a fellow inmate beat him to death in 1994.
The apartment building where Dahmer stored body parts eventually was razed. Walker's Point now sits in the middle of a revitalized section of Milwaukee, with new restaurants and bars in remodeled buildings that once housed the bars where Dahmer went.
Ray said most of dozens of emails he's received this week have criticized the tour, and there are plans by victims' relatives and others to protest the first tour Saturday afternoon. Ray said one victim's mother specifically asked for his group's help.
"She said `Do what you can to stop it,'" Ray said. The woman did not want to be interviewed by reporters.
Morden said Friday they still plan to hold the tour, but she has spoken to police and they will be present. She said they will allow tour-goers to attend another tour if they don't want to deal with the protesters and expected media, but no one has rescheduled or canceled.
"I fully respect and expect people to utilize their right to peacefully assemble," she said.
Morden said the Bam Marketing is sensitive to victims' families, but has not sought their feedback.
"We are not being evasive in any way," she said. "If there is a concern we would be happy to address it."
Morden said her group hopes to put a plaque with the victims' names on one of the businesses in the area as a memorial. She also said a portion of the tour profits will be donated to charity, although a specific one hasn't been chosen.
Ray called it a token gesture.
"I don't think that's going to make a difference to the community," he said.
Ray met tour group representatives Thursday in hopes of persuading them to call off their plans. But Morden said the group is offering a legitimate look at Dahmer's crimes from a historical perspective, rather than with macabre fascination.
Groupon had earlier this week offered two tour tickets for $25, instead of the normal $60, for what it called a 1-mile, 90-minute "spine-chilling glimpse" into Dahmer's life. Only 15 tickets sold before the daily-deal website closed the promotion. Spokesman Nicholas Halliwell said in an emailed statement that it was never Groupon's intention to offend anyone.
It's not unusual for gruesome crimes to become part of a city's lore and draw. There are tours in London about Jack the Ripper, in Los Angeles about Charles Manson, and in Boston about the Boston Strangler.
But the VISIT Milwaukee tourism group won't be promoting Dahmer.
"We don't need to give notoriety to an individual like Jeffrey Dahmer who did painful and hurtful things and did nothing to further the community's image," spokeswoman Jeannine Sherman said.
Morden, though, compared the tour to a book or documentary, just in a different format.
"Whether we like it or not it's part of our city's history," she said. "It's part of our nation's history."
Sara Drescher, who manages a pub in the neighborhood, sees more of a gray area. She said she supports people being able to start a business but not at the expense of victims' families.
"It's a difficult thing, and I don't know the right way for it to be handled," she said. -
THP
The Jeffrey Dahmer Story: An American Nightmare (St. Martin's True Crime Library)
Of Men And Monsters: Jeffrey Dahmer And The Construction of the Serial Killer
**********
Booming, shaking experienced along North Carolina coast
Big booms and shaking were felt along the North Carolina coast Tuesday that have some people worried. Now, folks are booming with big bang theories on what they say causes the mysterious rocking and rolling along the coast.
"Anything that can shake the houses, not just one or two houses, but a whole neighborhood and it can be heard from Southport to Bolivia and Sunset Harbor, it has to be something big," said Bolivia resident Erick Myles.
Folks across the Cape Fear say the mysterious booms are back and this time they seem stronger than ever. People say they had different experiences depending on where they were at the time.
"It's kind of freaky to me because I heard it but I didn't see anything," said Southport resident Jamie Hoffmann.
"I didn't hear the booms but I felt shaking twice," said Boiling Spring Lakes resident Ruth Finley.
Everyone we talked to said this was not the first time they have experienced the unknown sound and shaking. Some folks even say they hear the booms every week. One thing is for sure, people say they want answers.
Seismologist say nothing registered on the Richter Scale Tuesday in our area and the military says it is not responsible for the sounds or shaking.
Although scientists and authorities can't seem to pinpoint where the noise is coming from, residents have their own theories.
"I know that there's an explanation and it has to be military," Myles said.
"The ocean," said Hoffmann. "Something with the ocean."
"I think they're earthquakes," said Finley. "Tremors."
Some people we talked to said they were very concerned with the booms now that we're nearing the end of the Mayan calendar which some people believe marks the end of the world. They say the confusion surrounding the booms only builds up their theory that we're nearing the end of days. -
wwaytv3
Spirit Rescue International™
Providing no-cost professional spiritual help, personal support and guidance
Take the first step towards genuine peace of mind
---------------
Sign up for the
Spirit Rescue International Newsletter
The Spirit Rescue International™ Haunted Help Forum
Discussion of paranormal and spiritual phenomena,
including peer support for those with questions or concerns

*Join Our Group On Facebook*
Join Eric Altman and Lon Strickler
*LIVE*
each Sunday at 8 PM ET as we go
Beyond the Edge!
Help keep 'Phantoms and Monsters' free for all readers!
Read Lloyd Pye's New eBook Novel "Big"
ANOMALIST BOOKS
Works on maverick science, unexplained mysteries, unorthodox theories, strange talents, and unexpected discoveries. Please check out their excellent and diverse catalog
"The latest news from beyond the mainstream"
Join Ben & Aaron for their weekly podcasts!
Check out Mysterious Universe Plus+ all access format!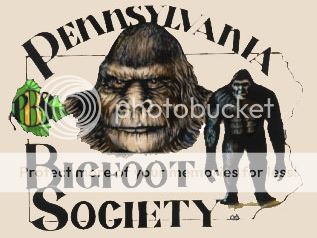 Click to submit a sighting report or encounter

Have you been looking for a great gift?
Free shipping - Bonded dealer - PCI certified
Labels: alien contact, alternative news, bizarre, breaking news, fortean, oddball, unexplained phenomena
Have you had a close encounter or witnessed something unusual? Send us an email