(Translation) - What the hell is THAT? In the photo we see a giant scary finger. You will recognize it almost immediately, but still have to look twice. Choppy appears to be the bone. As if by a hatchet. And very, very old. Mummified. In some places crumbled. Torn, leathery skin. A split, loose nails. Yes, indeed, the gruesome relic seems to be a finger. But huge, 38 inches long. What is the secret behind it?
BILD.de tells the captivating story of a strange find in Egypt.
Very few people have gotten the finger ever seen photos that were taken in 1988 in the land of pharaohs and pyramids. BILD.de it shows for the first time and exclusively in Germany.
The photographer Gregory Spoerri (56) is a well-known disco entrepreneur from Basel in Switzerland. His empire included the "Mad Max", a cult-shop, where the celebrated stars of FC Basel, as well as David Beckham and Stephanie of Monaco. His second passion has changed his life: Egypt!
On the last day of his private investigator, he was given leave in 1988 to contact an old man from a grave robber dynasty. About 100 kilometers northeast of Cairo, the meeting took place in a farm house in Bir Hooker. Against $ 300 Spörri could take a look at the family treasure of unsold grave robber.
Wrapped in old rags was the bone and dermis. Spörri to BILD.de: "It was an oblong package, smelled musty. I was totally flabbergasted when I saw the dark brown relic was allowed to take it in hand and also take pictures, a bill put next to it to get a size comparison. "The bent finger was split open and covered with dried mold. "It was surprisingly easy, maybe a few hundred grams My heart was up to his neck. That was incredible. In size to a matching body should have been about five feet tall ... "
The grave robber showed the Swiss also have a certificate of authenticity and an X-ray image. Both are from the 60s. "The grave robber implored all in the name of Allah. To sell but the finger was not. He appeared to him and his family to be much too important ... "
Today Spörri regretted that he was then only with the photos flew home. For years he occupied the Fund. Scientists were not interested in the Fund, which should be impossible. "The Relic not fit into their theories," says the discoverer BILD.de. He did not want to make a mockery of the experts, let the story rest. It was not until 2009, he went back to the search for the ancient Arabs and the relic. But the traces in Bir Hooker had come to nothing ...
Spoerri worked intensively with the relic, read myths about giants, are also smuggled back into the pyramids of Giza, among which are huge but unfinished sarcophagi, far too big for people ...
Were there giants in Egypt? The Roman historian Flavius ​​Josephus reported in 79 AD by such beings in the history of the Jewish War, "There were giants. Much larger and shaped differently than normal people. Terrible to behold. Who has not seen it with my own eyes, can not believe that they have been so immense. "
All theory. Fact: The bones found still missing. "Disco King" Spoerri decided in 2008 to a new life, gave up his profession, the puzzling discovery processed in his now published book "The Lost God. Day of Doom, "a mystery thriller in which showed the relic and a fictional story is told to solve the mystery of the supposedly well. The reality is different: "I am not a scientist," the author says honestly. "I've installed the relic in the novel, it deliberately evading the scholarship. The reader should now look at the thing itself and form their own opinion. "
Perhaps there is still a new track soon the horror finger. And experts, the history of the to investigate and solve the mystery of Bir Hooker. -
BILD
Click for video
The Rise and Fall of the Nephilim: The Untold Story of Fallen Angels, Giants on the Earth, and Their Extraterrestrial Origins
Nephilim and the Pyramid of the Apocalypse
Thanks to Robert for the referral
-----
Nephilim, Evil Behemoths
Some mythical creatures have their origin in tradition and tales from the distant past. However, each culture is associated with a multitude of interesting and odd creatures, many of these beings are humanoids. One of these legendary humanoids is the
Nephilim
.
The word or term 'Nephilim' appears twice in the Hebrew Bible, both in the Torah. The first is
Genesis 6:1-4
, immediately before the Noah's ark story: When men began to increase in number on the earth and daughters were born to them, the sons of God saw that the daughters of men were beautiful, and they married any of them they chose. Then the LORD said, "My Spirit will not contend with man forever, for he is mortal; his days will be a hundred and twenty years." The Nephilim were on the earth in those days—and also afterward—when the sons of God went to the daughters of men and had children by them. They were the heroes of old, men of renown.
The second is
Numbers 13:32-33
, where the Hebrews have seen giants in Canaan: And they spread among the Israelites a bad report about the land they had explored. They said, "The land we explored devours those living in it. All the people we saw there are of great size. We saw the Nephilim there (the descendants of Anak come from the Nephilim). We seemed like grasshoppers in our own eyes, and we looked the same to them."
'Nephilim' is rendered fallen, or possibly feller: a tyrant or bully. Several English translations rendered the word "giants", but of late translators seem to prefer leave it untranslated. The "giants" translation may have come from the Greek old testament where "nephilim" was "gegantes" which looks like "giant" but in modern Greek would be "titans". In Greek mythos, the titans were the supernaturally powerful offspring of gods and humans.
Some biblical researchers contend that the "Sons of God" were fallen angels who mated with human females and/or possessed human males and then mated with human females. These unions resulted in offspring, the Nephilim, that were "heroes of old, men of renown" It is also most important to note that they are mentioned almost simultaneous to God's statement that
He would destroy the earth by flood
, and it seems from this association that their effect upon mankind was one of the primary justifications that brought the destruction.
I read a commentary that stated that if this were fact, that the Nephilim had mated with a variety of species, then we would now have a variety non-humans among us. Each has their own special traits. One example is Vampires. They were created when Nephilim fused their DNA with vampire bats. Vampire bats come out at night when the sunlight is dim as sun hurts their eyes. Like the Vampire bat, human vampires are adversely affected by sunlight and crave blood. Many true vampires, crave blood from the time of their birth. Many have donors that give blood to them and keep them well supplied. Blood often restores them to full health and well being.
Another example given was Reptilians, that are non-humans that can shapeshift. This means that they can alter their DNA electrically to transform from a human form to one that is reptilian. They have to concentrate to keep their human shape, if not they turn into reptilian humanoid.
These were not the only examples given. Some involved malformation, birth defects, races, genetic differences, etc. For this reason, it is understandable why the Nazis made determined efforts to find evidence of Nephilims in order to twist the legends to conform with their barbaric beliefs.
We have all seen the photos of giant skeletons being unearthed as well as the urban legends told in regards to superhumans. But there was a strange incident that was disclosed a few years ago that just seemed to fade off without any explanation or followup.
In 2005, there were reports that a Giant Man was killed in the Afghanistan mountains. This man was described as pale white, 15 foot tall, 1100 pound, six fingered and six toed who was feeding on human parts. It was reported that the Giant Man was killed by US Military after he reportedly attacked by throwing large rocks at them. The corpse of this Giant Man was flown to Germany for autopsy according to witnesses. Apparently the information was presented on the Coast to Coast AM show and discussed by George Noory and Steve Quayle. Since that time there has been little mention of this incident.
Could this Giant Man have been a real being and/or had any relation to a Nephilim? Are there Nephilim living, thriving and breeding among us? Is there any connection with 2012 and the supposed 'end times' theories? There is a very good page on this subject at -
LEVIATHAN CHAINED: The Legend of the Nephilim and the Cthulhu Mythos
.
The Time Traveler
, he describes a race of monsters that live in the earth and maintain a secret society that was technologically far more advanced than the surface people. As well, these underground humanoids fed on the surface dwellers. There is a story by a Native American woman who stated her tribe was plagued by "giant" people that would steal their dead to eat them. They were red haired and lived in caves. In the end the tribe burned these giants to death.
There are many stories in many cultures that refer to colossal beings in their midst. For us, it's simply a matter of what to believe.
NOTE: you may want to read Searching For The Ultraterrestrials...Lon
-----
The Offspring of Heaven and Earth
For those readers interested in the Nephilim, said to be offspring of the "sons of God" and the "daughters of men" in Genesis 6:4, or giants who inhabit Canaan in Numbers 13:33, this post and link should be of some interest:
There are Nephilim Today! I saw one!
"But as the days of Noah were, so shall also the coming of the Son of man be".
(Mat 24:37 KJV)
Since we know from the above verse that fallen angels intermingled DNA with the daughters of men it shouldn't surprise us that they would do so with animals as well.
And God looked upon the earth, and, behold, it was corrupt; for all flesh had corrupted his way upon the earth".
(Gen 6:12 KJV)
So as happened in the days of Noah we might see these Nephilim today, and they might not look human! Remember the Egyptian symbols called hieroglyphs seen on ancient artifacts? They depicted half human half animal creatures. Could these cultures actually have seen these creatures, and drew depictions of what they saw? I think so…
It was late one evening in late November with a brisk chill in the air, and a moonless night that I saw for the first time one of the children of the Fallen Angels.
As was my custom I donned my walking shoes and grabbed my dog's leash. It was time for her walk. I have the cutest dog her name is Star. The only problem with having man's best friend is that man's best friend requires walking, but of course Star doesn't mind. She gets treats when she has concluded her business. Don't you wish you got a treat and a hug, and a "I Love You" every time you took care of business? I think we could all use more of the love, but I would be hard pressed to have to announce my business!
Star as usual saw my reaching for the leash, and ran for the door. She gets so excited! I don't know I understand why a dog gets so excited about going out in the cold to take care of their business. Just to get a little piece of cheese. There is the bragging, Good Girl, Good Girl that might of course account for something!
As we strolled outside and began our walk it seemed like any other normal night excursion. Star and I headed down the driveway as usual. Since we live off the beaten path our driveway is surrounded by local fauna, and we have a large stand of mountain laurel about half way down the drive. As we were in no hurry I took my time walking at a leisurely pace, encouraging Star to be a Good Girl – code for hurry up and take care of business.
We no sooner approached this stand of mountain laurel than Star began to pull as she does when she sees an animal, normally a quail, or rabbet she wants to give chase to. But as she began to pull she acted in an unusual way. I at first thought she was spooked by what she must have smelled. Being a dog she gets spooked by smells, noises, and an occasional leaf.
What a life a dog leads. As I stood there wondering a cold chill began to run down my back, and I had the sensation I was being watched. I was armed with a fairly good sized flashlight so I panned it in an arch ahead of me. Well what did I see? I saw a part human and part dog standing and looking at me from behind a tree. We stared at each other for what seemed like several seconds until I chose to turn around and walk back up the drive. The return to the safety of indoors was uneventful, and Star got her treat.
Certain Egyptian hieroglyphs and Greek deities have an intriguing likeness to what I saw on this dark evening, especially the mythical satyr. The Nephilim I saw was at about six feet tall, and had a face resembling a dog.
Later I was to learn MUFON the international reporting agency for UFO's posted a sighting this evening. I was not surprised these half animal hybrids are seen in connection with a UFO's. So my hearing of an UFO in the area came as no surprise.
One word of caution, UFO's and there doings in every way resemble Demonic activity, and should be avoided. Many researchers are coming to this conclusion are creditable and this warning should be headed. Do not attempt to contact UFO's for they are malevolent.
See our new book about the return of the Fallen Angels and end time deceptions by UFOs:
Fallen Angels: Giants, UFO Encounters and The New World Order
NOTE: If anyone has read this book, I'd be interested in your assessment...Lon
-----
A NEPHILIM SEEN ALIVE NEAR WHERE I SAW IT MYSELF
Golden Valley, North Carolina
On the evening of Tuesday March 22, 2011 I and a friend of mine Carolyn Wright were driving down Golden Valley Road in northern Rutherford County North Carolina just off Highway 226 when we both observed a large upright brown furry animal between six and seven feet tall come up out of the field beside the road and then it ran across the road in front of the pick up truck we were in.
Carolyn stopped the truck and I jumped from the truck with a small video camera and started shooting a video of the Big Foot as it ran across the road in front of the truck and into the thick woods and road side brush on the side of the road in front of the truck. It was one of the most amazing things I have ever seen and though I did not get it in the woods on video I watched it run up the side of a small mountain crashing through the brush as it ran.
As I filmed it crossing the road it turned its head towards me and snarled or growled at me as it ran across the road. It was truly one of the most amazing sites I have ever seen. It was at one point only 15-20 foot from me and it happened so fast and shook me up so bad that I really didn't understand what I had seen until it was up the side of the mountain and out of sight. You can watch the video below of what I saw and you can hear its snarl or growl on the video as it crosses the road in front of the truck I and Carolyn were riding in.
(sorry...no video was attached)
One thing I know is the smell of it was horrid. It smelled like a cross between road kill and a skunk. And it did not like the fact that I was there on the road with it. In the video you can hear it snarl or growl at me as it crosses the road.
Golden Valley is located in Rutherford County North Carolina and is near upper Cleveland County North Carolina where the Big Foot called Knobby has been spotted for years. I don't know if it was Knobby but I do know it was a very real being that was severely pissed that I was there on the road with it. It was truly one of the most amazing things that I have ever seen.
Source: Fallen Angels: Giants, UFO Encounters And The New World Order (http://s.tt/14KlB)
Gateway of the Gods: An Investigation of Fallen Angels, the Nephilim, Alchemy, Climate Change, and the Secret Destiny of the Human Race
- I highly recommend this book by Craig Hines
Spirit Rescue International™
Providing no-cost professional spiritual help, personal support and guidance
Take the first step towards genuine peace of mind
---------------
Sign up for the
Spirit Rescue International Newsletter
The Spirit Rescue International™ Haunted Help Forum
Discussion of paranormal and spiritual phenomena,
including peer support for those with questions or concerns

*Join Our Group On Facebook*
Join Eric Altman and Lon Strickler


*LIVE*


each Sunday at 8 PM ET as we go
Beyond the Edge!
Help keep 'Phantoms and Monsters' free for all readers!
Read Lloyd Pye's New eBook Novel "Big"
ANOMALIST BOOKS
Works on maverick science, unexplained mysteries, unorthodox theories, strange talents, and unexpected discoveries. Please check out their excellent and diverse catalog
"The latest news from beyond the mainstream"
Join Ben & Aaron for their weekly podcasts!
Check out Mysterious Universe Plus+ all access format!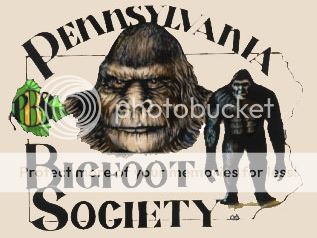 Click to submit a sighting report or encounter

Have you been looking for a great gift?
Free shipping - Bonded dealer - PCI certified
Labels: Egypt, history, Nephilim, religion
Have you had a close encounter or witnessed something unusual? Send us an email