In 1976-77, I was a shift Sergeant with the Winter Garden Police Department, which is a small city about 15 miles west of Orlando, Florida, State Highway 50 runs through our city. There were several very interesting visual observations during my tenure there. This area had very high powered electric lines running close by to our city, going west towards Clermont. We also were on the shoreline of Lake Apopka, a very large lake, which was on our northern border.
I was working the midnight shift, 12:00 to 8:00 A.M., and I always arrived at the station at 11:45 to speak with the evening Sergeant, who would among other things brief me on anything unusual or significant than had occurred during the previous shift. I do not recall the actual date but; here is the story.
Sergeant Ron tells me you should have been here, you missed it. When I asked what did I miss?? He replied, the UFO. Well at first I though he was joking, until he showed me the daily log sheet, where he had the dispatcher put this incident into the official blotter. The story goes like this.
The dispatcher received a call from an apparently intoxicated white male who lived in a subsidized apartment complex near the edge of the city. He told her there was a UFO hovering over the Television Station Towers across the street and he told her it was still there. Of course no one believed him, but; a unit was dispatched. The officer who responded was the son of a city council member and quite rational, he was what you would call a good old country boy. When he arrived he interviewed the complainant who proceeded to tell him about this UFO and what it looked like. Of course Reid, the officer, ascertained he was drinking and did not believe a word he was saying. So, Reid asks what exactly did it look like and the man said, it was cigar shaped and had blinking lights. The man then said, why don't you just look for yourself, there it is again. The officer looked across the street and sure enough, there was a UFO.
Well Reid being fairly new at police work, called for backup, at which point a much more seasoned officer came and he witnessed the UFO. They then called Ron, the Sergeant, he came out and now all 4 of them are watching this UFO. Both the Sergeant and senior officer were both in the military, they were very rational and bright officers, not given to hysterics or hallucinations. Well after watching this craft for about 10 minutes, hovering near the top of the tower, it lowered down to the second red light on the tower, blinked some combination of different lights at the officers who were shining flashlights at the craft. At that point they decided not to shine their flashlights onto the craft any longer.
After a few more minutes, it took off very quickly towards the West and vanished from site. It was described as metallic looking, cigar shaped, it emitted no noise, about 120 to 150 feet long, almost like an airplane without wings or engines. It had aircraft type windows, which appeared wider and a little taller than an airplane window. They could see movement going past windows, but could not see what the figures were or looked like. Some of the figures appeared to be looking out the windows. The craft had different colored lights on the bottom and apparently tried to signal the officers. No actual contact was made with the craft inhabitants.
That was the last time they saw the craft. There were other incidents that I can tell you about if you are interested, like the night a Florida Highway Patrolman and two Ocoee City Police Officers chased the UFO up the Florida Turnpike. Great story. Let me know if you want that one...plus one night on a surveillance I saw something very unusual, had to be UFO's, nothing else could do what I saw that night. By the way I am a very rational retired law enforcement officer and I never drank on duty!
NOTE: I look forward to other sighting reports from the witness. This particular sighting may seem fairly common by today's standards but in the 1970's these were a big deal...especially a report made by police officers. The Florida west to east corridor that includes Tampa - Orlando - Space Coast has always been very active. The MUFON CMS and other agencies have hundreds of reports from this region, including entity encounters, since the 1970's...Lon
Chronicles of the Strange and Uncanny in Florida
UFO Cover-up: What the Government Won't Say
Spirit Rescue International™
Providing no-cost professional spiritual help, personal support and guidance
Take the first step towards genuine peace of mind
---------------
Sign up for the
Spirit Rescue International Newsletter
The Spirit Rescue International™ Haunted Help Forum
Discussion of paranormal and spiritual phenomena,
including peer support for those with questions or concerns

*Join Our Group On Facebook*
Join Eric Altman and Lon Strickler
*LIVE*
each Sunday at 8 PM ET as we go
Beyond the Edge!
Read Lloyd Pye's New eBook Novel "Big"
ANOMALIST BOOKS
Works on maverick science, unexplained mysteries, unorthodox theories, strange talents, and unexpected discoveries. Please check out their excellent and diverse catalog
"The latest news from beyond the mainstream"
Join Ben & Aaron for their weekly podcasts!
Check out Mysterious Universe Plus+ all access format!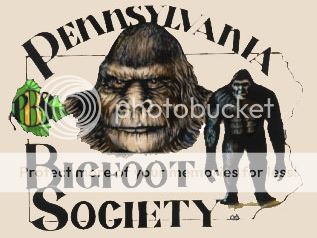 Click to submit a sighting report or encounter

Have you been looking for a great gift?
Free shipping - Bonded dealer - PCI certified
Help keep 'Phantoms and Monsters' free for all readers!
Labels: Florida, UFO, UFO encounter, unexplained phenomena
Have you had a close encounter or witnessed something unusual? Send us an email