Mark of the Spirit Hand
Andover, New Jersey, was quaint and quiet in the days before the Revolution—it is not a roaring metropolis, even yet—and as it offered few social advantages there was more gathering in taprooms and more drinking of flip than there should have been. Among those who were not averse to a cheering cup were three boon companions, Bailey, Hill, and Evans, farmers of the neighborhood. They loved the tavern better than the church, and in truth the church folk did not love them well, for they were suspected of entertaining heresies of the most forbidden character. It was while they were discussing matters of belief over their glasses that one of them proposed, in a spirit of bravado, that whichever of the trio might be first to die should come back from the grave and reveal himself to the others—if he could—thus settling the question as to whether there was a future.
Not long after this agreement—for consent was unanimous—Hill departed this life. His friends lamented his absence, especially at the tavern, but they anticipated no attempt on his part to express the distinguished consideration that he had felt for his old chums. Some weeks passed, yet there was no sign, and the two survivors of the party, as they jogged homeward to the house where both lived, had begun to think and speak less frequently of the absent one. But one night the household was alarmed by a terrible cry. Bailey got a light and hurried to the bedside of his friend, whom he found deathly white and holding his chest as if in pain. "He has been here!" gasped Evans. "He stood here just now."
"Who?" asked Bailey, a creep passing down his spine.
"Hill! He stood there, where you are now, and touched me with a hand that was so cold—cold—" and Evans shivered violently. On turning back the collar of his shirt the impression of a hand appeared on the flesh near the shoulder: a hand in white, with one finger missing. Hill had lost a finger. There was less of taverns after that night, for Evans carried the token of that ghostly visit on his person until he, too, had gone to solve the great secret. -
Myths and Lengends of Our Own Land - Charles M. Skinner
**********
A Very Strange Turn of Events
One night, I booked a hotel room on the first floor. I unpacked all of my stuff and put it away in the cupboard.
I went to sleep but heard a noise coming from the next room. It was pretty loud. This wasn't the fanciest hotel so I knew the front desk wouldn't even bother with it. I got up and walked to the neighboring room and knocked on the door, but there was no answer.
Oddly, I realized the door was actually ajar so I opened it a bit and peered in. The noise got louder and actually seemed to come towards me! I swear, I saw a shadow run towards me. My heart was pounding when I quickly shut the door and ran back to my room.
The next day, I inquired of the hotel manager about the incident. It was weird to hear such noise and even stranger that the door would be open to what appeared to be an empty room.
He basically brushed me off.
The same thing happened as soon as I tried to go to bed the following night. This time, I wanted to solve this mystery.
I opened my door and saw what looked like bloody footsteps in the hallway coming from the room next door. I screamed really loudly. A face materialized in front of me.
I'd had enough! I ran downstairs and got a taxi to my mum's house which wasn't too far from the hotel. I told her what happened. She didn't believe me at all, but she let me sleep with her. That is how frightened I was.
The next morning, I woke up but she wasn't in the bed. She was lying dead on the bedroom floor.
The police and coroner came. They questioned me but I didn't have any answers. They said she died of natural causes.
I never went back that hotel to get my stuff. -
Witness - Emily
**********
The Haunted Bus Stop
Lone figure waits...then vanishes.
A long-time driver who regularly passes the Dilke Hospital during the night has the shivers after encountering what he believes is a ghost…twice!
Not wishing to be identified in case his employers worry about his state of mind, the man says he is sure there is something supernatural about a figure waiting in the road by the bus stop at the Dilke side of the road – only to vanish when the kind-hearted driver offered him a lift into Cinderford.
The first time it happened 18 months ago, knowing no bus was due, he drew in to offer the man a lift. The half-past midnight encounter was unsettling.
"The shelter has windows and when I pulled up and looked out and there was nobody there at all, I wondered if it had just been a reflection in one of the glass panels," he said.
But he looked all around and there was nobody in sight…
Putting the mystery to the back of his mind he had all but forgotten it until last Sunday, when the figure again appeared at the bus stop at around 7pm and he slowed down. Once again it had gone when he drew level. Once again, there was nobody at all in sight.
And thinking back to the earlier occasion, he remembered the figure had looked exactly the same and was even looking in the same direction on both occasions, as if waiting for somebody he knew.
The driver is so convinced that there is something odd about the encounters that he wonders if anyone knows of "something terrible" that happened at this spot many years ago.
"It might be quite some time ago, because everyone I have told about it says they have heard of nothing like that. And the bus stop itself must be fairly recent," he said.
"Even the cemetery and crematorium over the road, the sort of place you might expect to have ghostly goings-on, only started in the 1950s." -
forest-and-wye
**********
Irish Changeling in New York
My Grandma Saved My Life
Spirits Don't Like Change
Mysterious sky sounds baffled early explorers too
"Do ghosts smell?" and other questions
The Bizarre Case of Ninel Kulagina
Lady Gaga
haunted by devil
The Ghost and Betty Hill
The Terror of the Wendigo
The Tickling Ghosts
19 Horror, Paranormal Events and Conference in 2012 and Beyond
Video: Return to Haunted Norfolk House
Haunted Colleges and Lighthouses
Ghost hunters shaken at freaky fund-raiser
Noël Coward's my ghost writer
Paranormal Team Investigates Inside Waterloo Museum
Spirit Rescue International™
Providing no-cost professional spiritual help, personal support and guidance
Take the first step towards genuine peace of mind
---------------
Sign up for the
Spirit Rescue International Newsletter
The Spirit Rescue International™ Haunted Help Forum
Discussion of paranormal and spiritual phenomena,
including peer support for those with questions or concerns

*Join Our Group On Facebook*
Join Eric Altman and Lon Strickler
*LIVE*
each Sunday at 8 PM ET as we go
Beyond the Edge!
Read Lloyd Pye's New eBook Novel "Big"
ANOMALIST BOOKS
Works on maverick science, unexplained mysteries, unorthodox theories, strange talents, and unexpected discoveries. Please check out their excellent and diverse catalog
"The latest news from beyond the mainstream"
Join Ben & Aaron for their weekly podcasts!
Check out Mysterious Universe Plus+ all access format!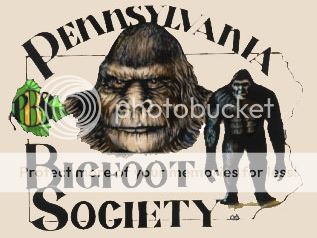 Click to submit a sighting report or encounter

Have you been looking for a great gift?
Free shipping - Bonded dealer - PCI certified
Help keep 'Phantoms and Monsters' free for all readers!
Labels: esoteric, Esoterica, ghosts, haunted locations, paranormal, spirits
Have you had a close encounter or witnessed something unusual? Send us an email