Explaining 'Spirit Rescue International'
Back in 2011, a particular group of skeptics were questioning
Spirit Rescue International
and what our real intentions were as a team. They were comparing founder Irene Allen-Block to those less-than-sincere psychic mediums that make a profit by duping people who are desperate for honest help. For those individuals who wish to ridicule, please take note of what we do as an organization. Hopefully the information can also assist others who have questions about our work.
To begin, Irene does not favor the moniker 'medium' - she does not directly communicate with discarnate entities. She does have the ability to channel but that is used only under extreme conditions. Her psychic gifts have been with her since she was a child. She has been very reserved about her abilities for the vast majority of her life. I suppose I can take blame for some of the misunderstanding by others because I encouraged her to open up more over the years. Spirit Rescue International has actually been around for about 5 years or so and initially the cases were handled very quietly. The name was derived from the act of 'spirit rescue' and that this is an 'international' group. There was no covert reason for the name / initials - the process was completely benign. (This was in reference to a statement about SRI International (SRI), founded as
Stanford Research Institute
)
What we do as a team is very difficult to explain to people who are not intimately familiar with the spirit world. If you go to the website and read how we respond and resolve cases I'm sure you will get a better appreciation of what we do. SRI uses techniques unfamiliar with most groups who claim to deliver, clear or exorcise earthbound and non-spiritual entities.
We use scientific and coordinate remote viewing techniques - very similar to those methods employed by
Project Stargate
and other global government agencies. The specifics of how we were disciplined and trained will not be disclosed - but I assure you, it is not as clandestine as some people may think. I will state that you cannot simple read a book or listen to audio recordings to learn what we refer to as
'astral perception'
. Our developed techniques have proven to be enlightening when combined with objective interview, team consultation, extensive research and psychic skill, including the use of clairaudience, clairsentinence and clairvoyance capabilities.
Without going into further specifics, I'll simply say that we are a very serious organization who dedicate our time in helping those who have no where else to go. We do not request payment for our services and we do not seek celebrity recognition. Because of our intended sincerity, Irene becomes impassioned when people make false statements and preconceived notions about our undertaking. I hope you will consider this when posting opinions. Lon Strickler
**********
Ghostly Photo From Cambridgeshire Pub
A local paranormal group believe they have captured photographic evidence of a ghost in a Wisbech pub.
Xstream Paranormal, which is made up of a group of enthusiasts who meet monthly in Outwell, were at The Globe in Wisbech Market Place when they took the spooky picture.
Landlady Michelle Deller, who runs The Globe with husband Phil, said: "We were doing a planchette session when the door to the bar opened and closed again. The outside door was locked and everyone else was in the bar. Vivien [one of the investigators] was taking pictures all around to see if she could get anything and she happened to take one just at the right moment when the door opened."
Michelle said she wasn't surprised when the team came back to her and said they had found a ghost on the picture. She calls herself "open-minded" and has experienced phantom smells in the pub, such as fresh bread.
Xstream Paranormal were very excited to get the photo and Vivien Powell said they had the image checked out by an expert who could find no explanation for the ghostly figure, which appears to be wearing some kind of naval uniform.
Fellow investigator Jo Williams said they had some success with the planchette, a wooden device that holds a pencil and allows spirits to communicate through writing. They got the name 'Nelly Lovegrove' who was apparently a former landlady, and the name 'Gordon'.
They picked up a clear EVP (electronic voice phenomena) recording of a voice saying "No" while conducting the planchette session which they also believe is genuine.
Jo added: "We're stumped as to who the figure in the photo is, so if anyone can help us with information, we would be grateful."
The team also recently did an investigation at the Tower Ballroom in Wisbech and believe they managed to get a partial apparition there. However they are still going through the data. -
Fenland Citizen
**********
Haunted Oakabella Homestead
One might wonder how a Canadian woman of Native American descent ended up spending 18 years living in what some describe as the most haunted house in Western Australia; in the bush, dozens of kilometres from the closest town.
Loretta Wright believes it was her destiny to come to Oakabella Homestead, a property established in 1851, about 30 kilometres north of Geraldton.
She said she dreamed of the homestead as a child.
"I would dream vividly of flying over large bodies of water and then coming to a long driveway and at the end of the driveway was a whitewashed building with land adjacent," Ms Wright said.
She originally came to Australia with her then-husband who had been offered a job here but is was years later after a chance meeting with the owner of Oakabella Homestead at the Geraldton Races that she was invited out to take a look around.
Ms Wright stayed on and since then she has put years of time into restoring it, learning about the history of the place and uncovering the many stories held within the walls of the buildings.
For her, it is a balancing act between dealing with the negative spirits that would scare many off and immersing herself in the history and life at Oakabella, a place that she feels a strong connection to.
As well as a 13-room cottage, the property has an old kitchen house, shearing shed and a church which was sometimes used as a classroom.
While she now has her own house on the property, she initially lived in the homestead.
Ms Wright does not like focusing too much on the ghosts that are said to haunt the rooms of the homestead; well not to journalists anyway, she is careful about what questions she answers and at times asks me to turn off my dictaphone.
She does however admit that she believes the place is haunted and she describes the house as "busy."
I get the feeling that Ms Wright has had some experiences when living in the homestead that she would rather not share.
It is impossible for her to tell the story of Oakabella, which came into being more than 150 years ago without mentioning some strange occurrences though.
While showing us around the house she mentions the "con-man" that she was seeing being scared off by constantly rattling door handles and the time she felt she had been pulled down when she was on a ladder but was the only one in the room.
As we move from room to room we can hear plenty of faint banging and creaking in the other rooms but as we enter into each room, the noise moves to other parts of the home.
Built into the doorways of the house are bones.
Ms Wright says they are bones of black cats, which were put there when the house was built to ward off evil energy.
She prompts us to question whether anything strange is happening as we wander through the rooms.
When we walk into a living area she asks, "do you smell that?"
The smell of ashes is evident in the room.
Ms Wright points out that the open fireplace has not been lit since 1997.
This is not the only unexplainable occurrence in the house.
Mrs Wright has a collection of photos which have come out with fiery red patches which cannot be explained.
They have been sent to her from different people who have come to the homestead and noticed the irregularities later.
Ms Wright asks us to pan around with the camera to see if we can see anything odd through the view finder.
While there are some changes in light in certain areas it is hard to say if this was some sort of technical reaction to light or a sign of spirits.
Ms Wright also tells stories about those who lived here in the past.
One of the previous occupants used to go fishing with dynamite as was done in days gone by.
On one occasion his fishing method went badly when he did not realise the dynamite in his hand had a lit fuse.
Ms Wright said he arrived back at the homestead with a dangling arm, leg and eye.
Doctors were forced to amputate his arm and leg but he survived to tell the tale, which is one better than any fishing story of "the one that got away".
Walking through the house, which is set up like a living museum, the walls are adorned with images of those who lived here.
While there is nothing unusual about them, they do come across as slightly creepy, with eyes staring straight at the viewer and blank expressions on them all, as was the norm in photographs of the past.
One lovely addition to the house also holds a morbid history.
In one of the living areas there is a window with draped white lace curtains and a beautiful view of the landscape outside.
It was in this window that a three-year-old child died many years ago; somehow the window collapsed on him and he could not be saved.
There is evidence of children in one bedroom especially.
One of the rooms with two single beds is adorned with children's toys.
Ms Wright said dogs do not seem to like this room, something to do with a feeling of a change in equilibrium.
We head outside and under the eaves to get to the last bedroom.
Ms Wright calls this "George's room," after one of the room's past occupants.
It is at the end of the cottage and opens up onto the side of the covered area outside.
She said when she moved furniture in the room as she restored it to its former glory it was as if the room or the spirit of George "did not like it."
Ms Wright she moved a dresser to another side of the room and there was a constant banging sound until she moved it back.
There is a good reason George's spirit may have stayed in this room, he met his demise here in 1966.
His untimely death was a result of an accident when he was cleaning his gun.
Ms Wright said marks that remained on the walls and wardrobe were stains from George's blood.
It was in this room that Ms Wright felt as if she was pulled down, when she came off a ladder.
For someone who loves spending an afternoon wandering through antique stores, the home is an interesting place to explore.
She said she tries to keep everything original and not bring in anything that was not originally from the property, instead sourcing things from the estate.
Ms Wright said the house gave her the idea that it did not like anything new.
She said she learnt her lesson after having to buy six vacuums after they all broke down on her when she brought them into the home; she now uses a broom instead.
Ms Wright acts as somewhat of a curator, unearthing countless treasures left behind from earlier generations. She calls herself "the vessel by which it's been put together."
She has found, cleaned up, fixed up and pieced together numerous treasures, great and small from, branding irons, knives, prisoner ball and chains, ink wells, perfume stoppers, children's toys, bullets, pistols, jewellery, chandeliers, books and old cameras to name just some.
Ms Wright knows what the people who used to live ate, what they drank, their illnesses, when they were here and how they died.
It is not only the walls of the home that hold so much history but also the land that surrounds it.
Ms Wright is also passionate about the greater history of the people who called the land the buildings are on home; the indigenous Nanda tribe.
There are stories of confrontations between indigenous Australians and the pioneers taking place in the area and many Aboriginal people are said to have died as a result.
Ms Wright says she can often hear the didgeridoo echoing through the hills.
The place seems to have really gotten beneath her skin so much so that she is now part of the Oakabella story.
Oakabella Homestead has had three different owners since it was built and has been owned by the Jackson family since 1910.
The property has been passed on from generation to generation and now belongs to Alan Jackson who lives in a more modern home built on a hill overlooking the homestead. -
WA Today
Great Australian Stories: Legends, Yarns and Tall Tales
The Aborigines of Victoria: With Notes Relating to the Habits of the Natives of other Parts of Australia and Tasmania
**********
The Slave Woman of Lake Marburg
(NOTE: one of my earliest paranormal investigations...Lon)
Show Trailer for the Haunted Earth Show - May 2013
The White Queen of Chenonceau
The Synchronicity of Evil 8: Creepy Coincidence
(*
Suggested reading link
listed below)
Haunted Alberta: Ghost Stories From All Around The Province
Did He Summon His Three Wives From Beyond The Grave?
Conversation in Another Dimension
Don't believe in ghosts? Read these stories and you will have to think again
(*
Suggested reading link
listed below)
Crop Circles and Official Secrets
(*
Suggested reading link
listed below)
Do animals have souls? Can a deceased pet visit an owner's dream?
Sold Ebay painting was returned due to haunting
(*
Suggested reading link
listed below)
Unidentified Foul Objects: Mass. City Plagued by Odd Aircraft and Awful Smells
Do Ghosts Set Off Smoke Alarms?
Strange Cases of Missing Time
The Sad Case of Amanda Bynes – Is She a Rebelling Victim of Mind Control?
Why You Should Take Alien Abduction Seriously?
(*
Suggested reading link
listed below)
Elementary School Girl Threatens Classmates and Claims She is Part of the Illuminati
Weird Light Anomaly Captured on Daytime Show Shoot
Interview: About Ghosts and the Paranormal
Creepy Creatures and Strange Sites
Orange Fireballs and Little People in England — the Incredible 1994 UFO-Humanoid Case at Silbury Hill
(*
Suggested reading link
listed below)
The Thing in the Tree
Ghosts Found Haunting Around Mount Morgan
Haunted Public House to be Demolished After Almost 170 Years
The haunted house on High Street
The Haunted Dolls
Life After Death Project: Forrest J Ackerman's Friends Claim He's Speaking To Them From The Dead
(*
Suggested reading link
listed below)
**********
*SUGGESTED READING
The Afterlife Experiments: Breakthrough Scientific Evidence of Life After Death
LightQuest: Your Guide to Seeing and Interacting with UFOs, Mystery Lights and Plasma Intelligences
Possessed Possessions : Haunted Antiques, Furniture and Collectibles
Haunting Experiences: Encounters with the Otherworldly
Incredible Coincidence: The Baffling World of Synchronicity
The Heck Hypothesis: Crop Circle Insight
The Alien Abduction Files: The Most Startling Cases of Human Alien Contact Ever Reported
'Phantoms & Monsters: Cryptid Encounters'
Don't have a Kindle device? No problem...
Free Reading Apps: Your Kindle purchase can be sent automatically to your Android, iPad, iPhone, PC, Mac, BlackBerry, or Windows Phone 7 device.
DOWNLOAD A 'FREE APP' HERE!
Spirit Rescue International™
Providing no-cost professional spiritual help, personal support and guidance
Take the first step towards genuine peace of mind
Join Eric Altman, Lon Strickler and Sean Forker
each Sunday at 8 PM ET as we go
Beyond the Edge!
Call toll free 1-877-677-2858 during the live broadcast
----------
Tune in each Monday for a new and exciting podcast
ANOMALIST BOOKS
Works on maverick science, unexplained mysteries, unorthodox theories, strange talents, and unexpected discoveries. Please check out their excellent and diverse catalog
"The latest news from beyond the mainstream"
Join Ben & Aaron for their weekly podcasts!
Check out Mysterious Universe Plus+ all access format!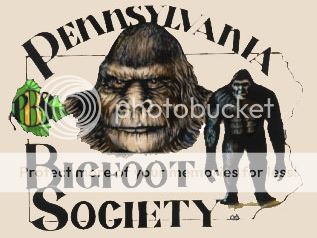 Click to submit a sighting report or encounter
Give a personal and authentic gift from their favorite celebrity

Free shipping - Bonded dealer - PCI certified
Labels: esoteric, Esoterica, haunted locations, paranormal, photographic evidence, remote viewing, Spirit Rescue International, unexplained phenomena
Have you had a close encounter or witnessed something unusual? Send us an email